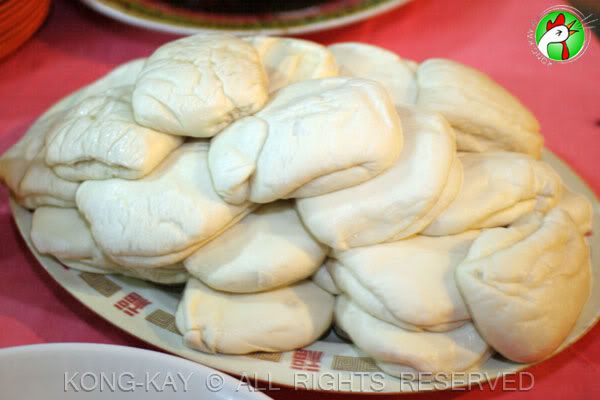 There was this girl, who hitched a ride from me from Sibu to Kuching, back to her college; a year later I got a call from her dad...

Uh-Oh!

Xi-Pai Chiak-Bao Liao

! (Slang: Uh-Oh, we're in trouble!) Well, it's more like

Mantau

to be exact... the

mantau

bun (above) accompanies the braised pork belly below. And it's more than

Bao

I'm getting...

All these food to commemorate the opening of the daughter's new sports equipment shop (a joint-venture with her mates),

Top Sports

, at Lot 9, Jalan Pedada, Sibu. The catered food just cost a mere RM250 (

I asked the person who ordered the food, not the host

) for the 8 dishes, of which there's a double order. Tables and utensils provided too.