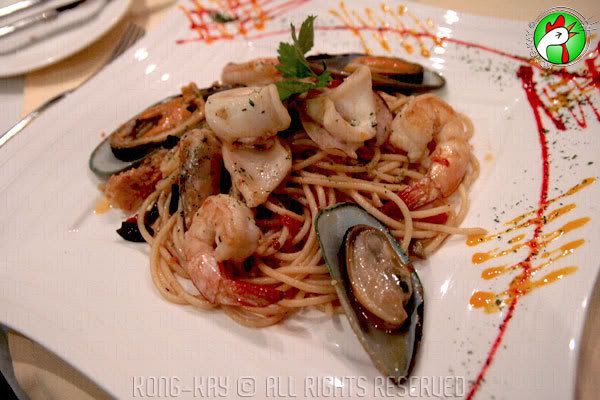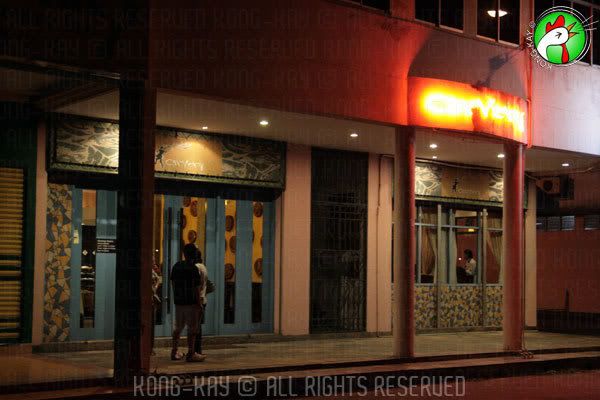 If you're into meat, I mean lots of them, this is the ticket for you. This is South American

Churrasco

style pile-them-on-till-you-drop kind of roast meat and salad buffet, theory in a way... in practice it's another story.

In its heydays, the meat were aplenty... but now they are a miserable, pitiful sight to see. Due to its poor patronage, the just grill the amount enough for your table; unlike the old days, you'd see heaps of meat on the skewer for your taking. And of all things, they have smoked meat that is way too salty, and it comes towards the very end of the meat cycle; it acts as an anti-antipasto - appetite-suppressant in a way (intentionally or not). Although there's no limit to the helpings of meat or salad one can have, you'll find it wanting: firstly, mentioned in the last sentence, and secondly, getting the crew's attention after the initial round of serving is like a Mexican standoff - you trying to get their attention, and they pretending not to notice you.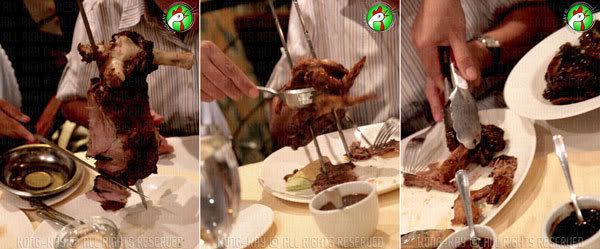 Like I said, if you're a great meat-eater, you'll get your money's worth, otherwise you'll be paying too much money for eating too little. That's why I opted of the the

Marina Aglio Olio

(if that is what it's called), which oily, oily!!!