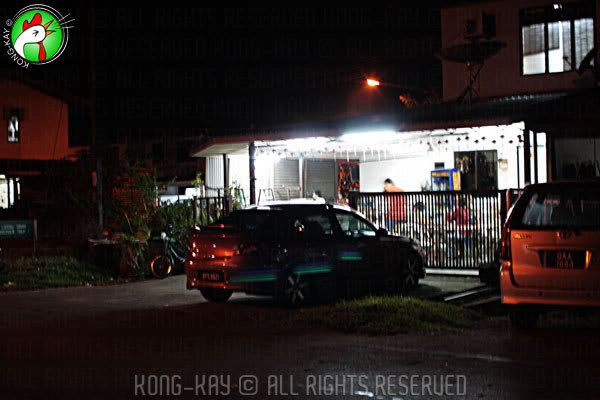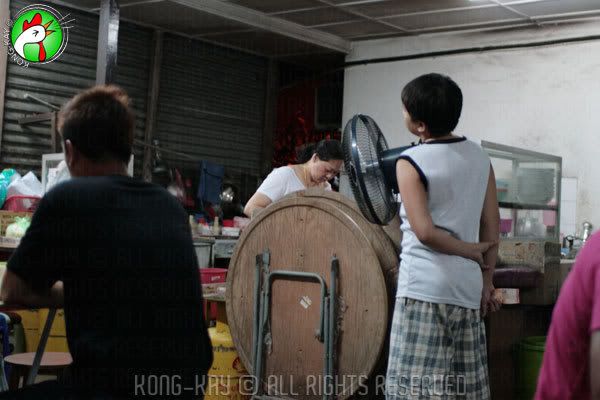 Who would have known of a

Kueh Chap

stall in the middle of a housing estate in a

Hing-Hua

fishing village?
I certainly didn't know until I bumped in a visiting RPK man, who had a delirious encounter with this place the previous night. For one thing, this stall/house is a nocturnal operator; opens 7 nights a week, except for "

Chõu-Chek

" (eve of important event in the lunar calendar).


I ordered my usual: no fatty bits, ears, or skin of the pig's head (

Too-Tau-Poi

), but with everything else. It came in a generous big bowl... far too big to be finished in one sitting. Anyway, I tried and failed. Its broth is nice in its natural flavor with a slight hint of herbal aroma. I saw the next table ordering

Kueh

(noodle)

kosong

with the broth only, and a separate plate of the
Chainē
. I think I'll go for that next time. This is one of those no-frills place where you get your money's worth ~

U-Pian-Ngee, U-Hor-Liak!

(Foochow phrase).



If you have trouble finding the place, turn left into Bintawa estate at the big roundabout with a fishing boat in it, if you're coming from town after the toll bridge; go straight and you come to a junction with a market on its left. Take left, and then the first right, and then the first left. The house is a brightly lit one on the right side of the road.