This is my first morning in the city, having arrived late last night, or early hour of the day. My uncle Tony, somehow knew I am in town, brought us out for lunch at the Vietnamese district, which is a short drive from the place I'm staying.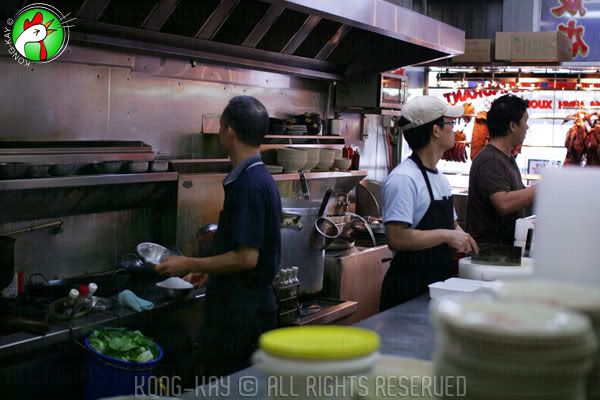 By the look of its name, it's a Canto-Viet, with Cantonese speaking chefs, and waitresses of all Chinese flavors. Even by the setup of its condiment receptacles, you know it's not HK's Cantonese by it missing chilli oil. When we tried: "

Cao-Mi-Ti

" on the Hainanese waitress, she drew a blank. Probably it was not her kind of colloquial. Lucky for us, it didn't sound anything offensive. to her.

As opposed to Sarawak's eatery, beef has more prominence here; thus the fried rice noodle with beef. It's tender and nice, not artificially tenderized with bicarbonate soda or baking powder. The nice thing about the duck here is that it's plum and yet lean; the only missing bit is the chilli oil.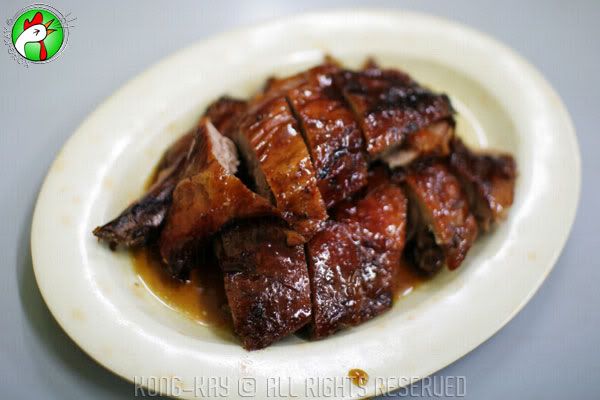 Roast Duck

We have a fried rice to go with the rest of food. Notice the presence of bean sprouts in the rice. It's my observance since my days at Sydney U's International House, the assistant chef, a Vietnamese, once cooked us meat porridge for breakfast; and at the bottom of the bowl, there were raw bean sprouts, which was cooked by the heat of the hot porridge. Strange, but added a whole new texture to the familiar dish.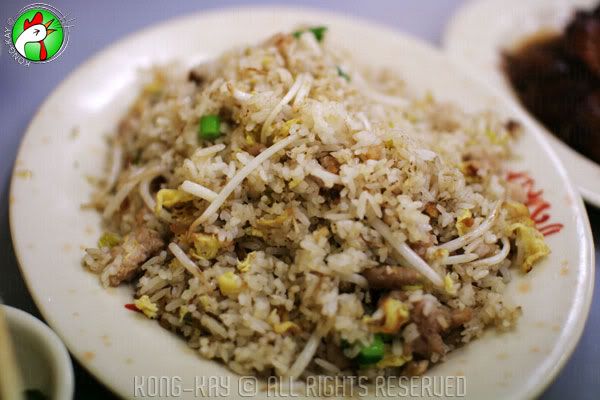 Fried Rice


The last dish is the deep-fried calamari; plain flour with 5-spice mix coated - as way as Kylie Kwong did it. It tastes like chicken, if given a blind-test. The bill comes to $35, to which Tony remarks as "cheap".


Deep-Fried Calamari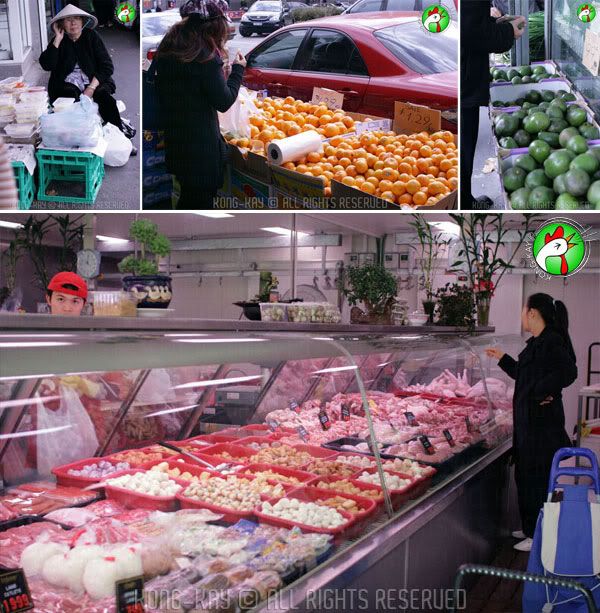 A Brief Tour Of The Asian Street