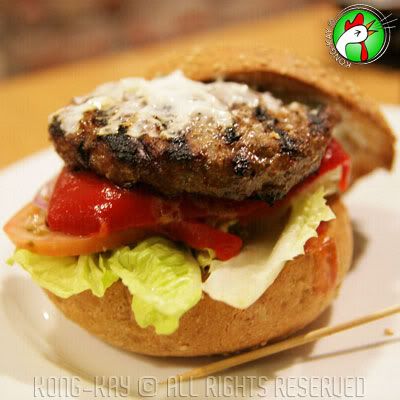 We were here to take in a movie -

Star Trek (The Reboot)

. And this burger joint is just next door to the ticket counters. The thing that caught my attention, beside its maroon colored sign, is its write-up:

" At

Grill'd

we promise to deliver you a great tasting meal that's also good for you! Our product are "MADE WITH LOVE" from only the highest quality, freshest ingredients..."

... also the lamb burger caught my fancy. Need a change from the same old, same old. My Moroccan Lamb has grilled lean pattie with roasted peppers, Tzatziki, salad and relish. The ingredients are certainly fresh and the taste, different. But I can't vouch for the "Made With Love" bit, because my meat was a bit well done; they never asked how it should be done, although they were cooked to order, meaning they were not pre-cooked and sitting in the bin like McD's. It was the peak period, with the seating almost at its full capacity, the kitchen chirning along at a hectic pace. Whatever love there was, it was spreaded pretty thin.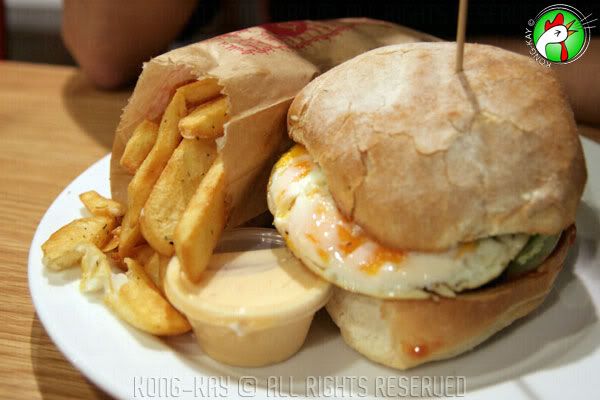 The other order that we had was the Mighty Melbourne on Panini bun. It consisted of 100% lean beef, tasty cheese, crispy trim bacon, free range egg, a couple slices of beetroot with salad, relish and herbed mayo. It seemed like

Ramly

burger on steroid; it was the beetroot that made the difference.

This burger joint, which started out in the suburb, used to have a personalized queuing system in that they take order based on names rather than numbers; but it didn't work in the city. So it's the numbering system now. It's a definite place to try the burgers with the difference.