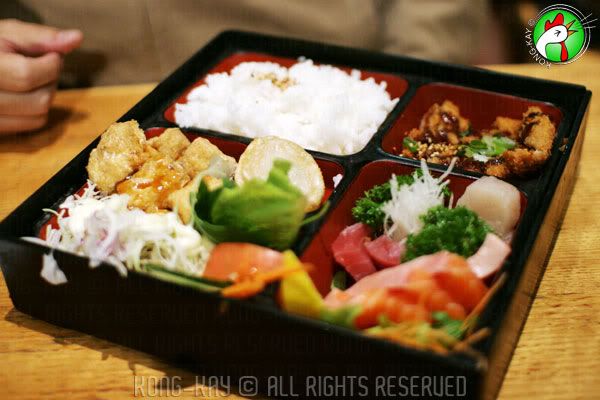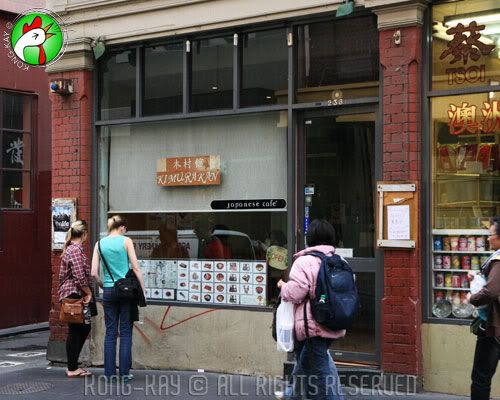 This is one reason eating out here everyday is not the best option. The realization a meal is no longer RM5 a pop is enough deterrent. This meal for 2 sets us back $30.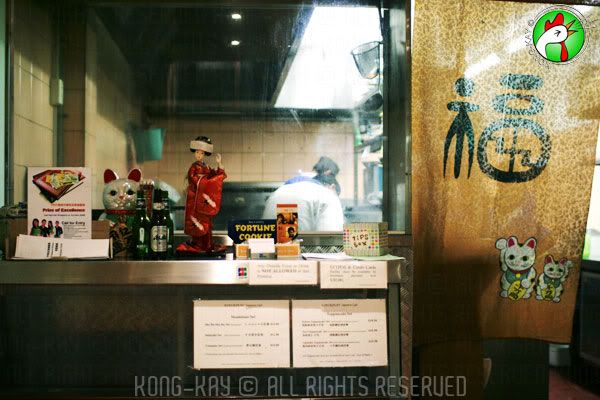 The basic food items for both bentos are the same, with rice, fried tofu, salad, julienned daikon and fried batter chicken. The one on top comes with thick slices of tuna, salmon and yellowtail. The one below comes with Japanese curry sauce with the fried chicken Maryland, and a small tub of tea ice cream.

This tiny restaurant has 3 or 4 tables capacity with a glassed window kitchen, plus seating upstairs. Service was prompt and the food portion was more than enough for me.