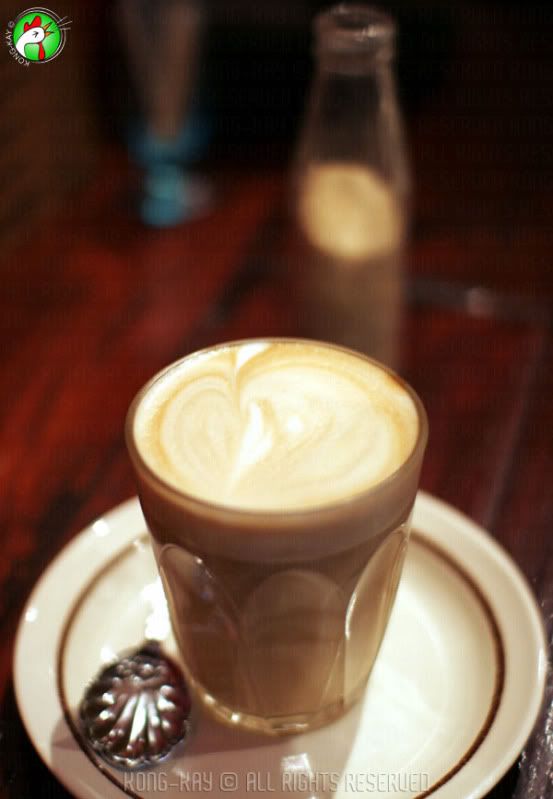 No

Kopi-O-Peng

... so have been having

Kopi-Si

(

Kopi-Chi

), Latte if you must,
for the caffeine fix. This is another of the hidden cafes at some obscured alleyway. Prices are standardized throughout, so it does'nt means you get a better deal at one of these places.

This is a tiny L-shaped joint with about 7 2-seater tables, and a 4 x 6 kitchen space to work in. And it's manned by a lone hip lady. A simple piece of plywood serves as the menu, with the food items silkscreened onto it; consists of mostly sandwiches and a few cakes and pastries.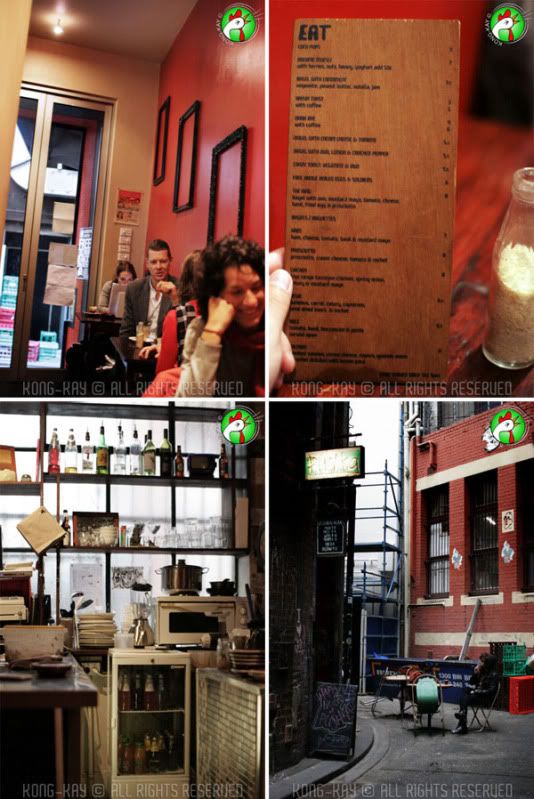 My milk-intolerant companion has a soy latte; and we share the piece of egg tart. It's one of those mornings we get up before lunchtime, so this is just a bite before the 'real' thing. These 2 drinks and a pastry will get us 4 laksa specials and kopi-O-pengs back home; and this is no Starbucks!