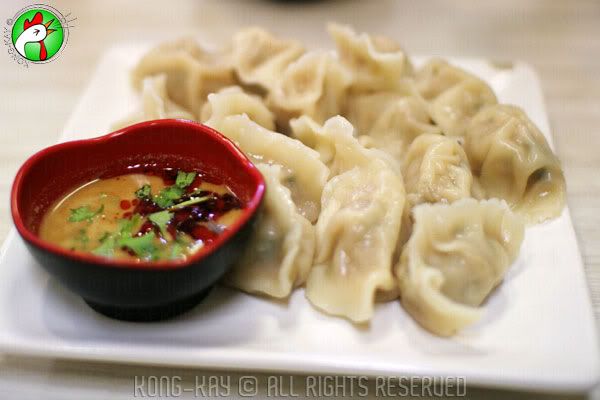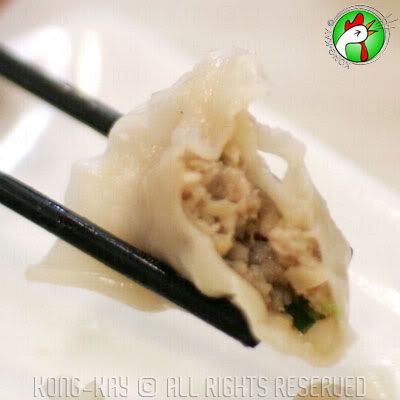 This is one of the cheap eats in town. For $7, you get a 15 pieces of poached dumpling,

Sui Jiao

.
And it comes with one bowl of peanut chilli sauce, which is a dip. For that they don't skim on ingredients either. The dumplings are fully packed with meat, not more vegetable and others ratio, and it's of average moderate size. They taste great without the overpowering flavor of the chives used, and yet you don't the feeling of overstuffed with meat as you bite into them. The dip is not hot despite the presence of chilli - it's more like a thick broth with peanut paste and chilli in it. It's a great compliment to the dumplings.

The cafe is just 4 blank walls painted lime green, and with highlights of its menu in cycadellic colored papers pasted on the wall - that's minimalist art for you! It's self-service when it comes to drinks. You just help yourself to the free tea provided in the large tea canister sitting on top of the utensils table by the main entrance (below right).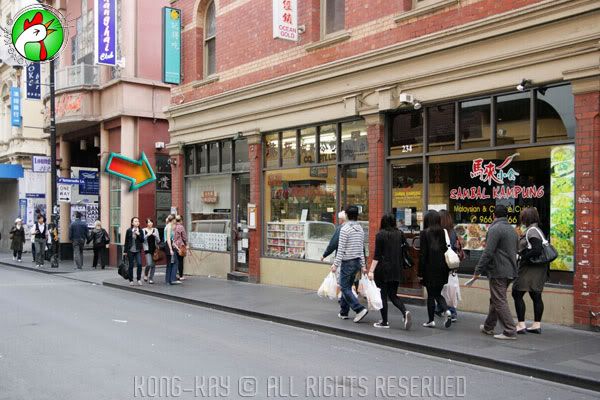 Finding this place may be tricky as it's listed as
Lt. Bourke St. on the net, but is actually on a lane off that street. It's opposite Target, and right at the end of

Sambal Kampung

and

Kimurakan

(previous eats).

A word of caution, my niece was mugged on this lane in broad daylight - not alone but with a couple of friends. She hasn't eaten at this place since.