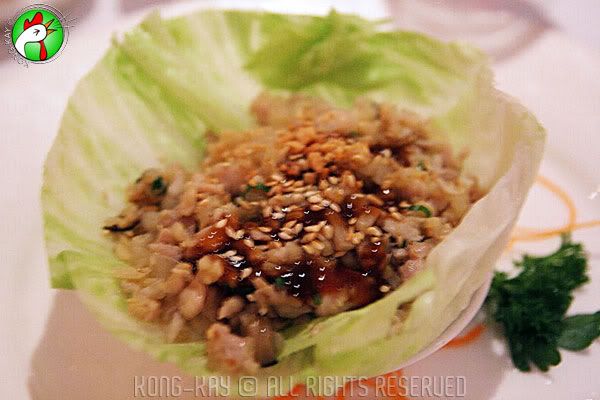 Through the wonders of the net and

STP's

chatroom, I was able to connect with someone I hardly knew, and found someone, not lost, but somehow misplaced... Stella & Simon Le Bon. After chatting over the phone with Simon for the first time in years, he suggested dinner at his place and Stella will cook up something the following weekend. For the whole week I waited with anticipation of finally meeting the family and tasting the food Stella so much mentioned, in passing, in the chatroom. And this was what we had...

... the first to arrive was the lettuce cup - beautifully executed lettuce with minced pork filling.

San Choy Bao

was beyond words that I had my hands trembling; reason for the blurry photos. And I was the last one to clumsily finish my bits of fallen morsels.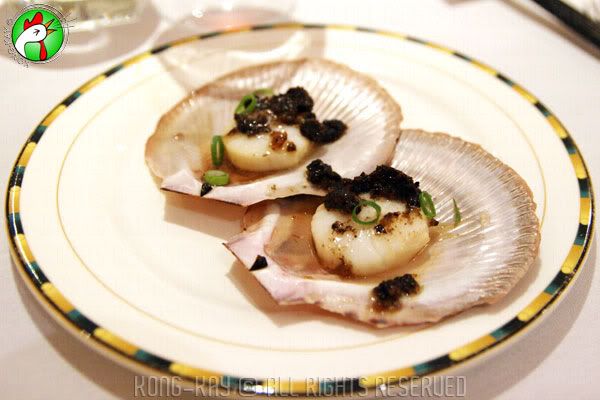 Steamed Scallops with Fermented Black Beans
Then came the lightly
black beans
flavored steamed scallop. Savored the freshness of the scallops while being teased with pungency of the black beans.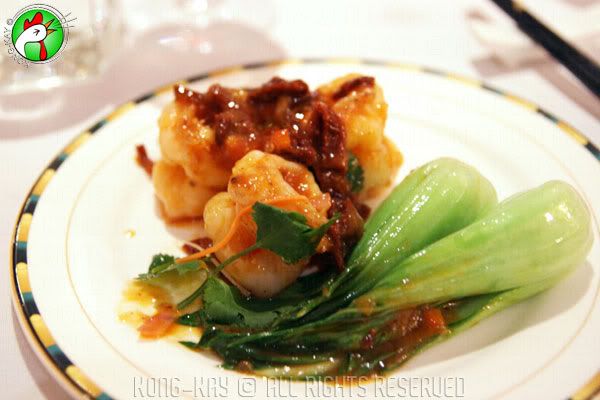 Sauteed Prawns with X.O. Sauce


I guess they don't name the sauce X.O. for nothing. Although it smells awful in its natural state, but when coupled with Pan fried butterfly prawn stuffed with freshly minced prawn paste, onion & mushrooms, its flavor comes into its own.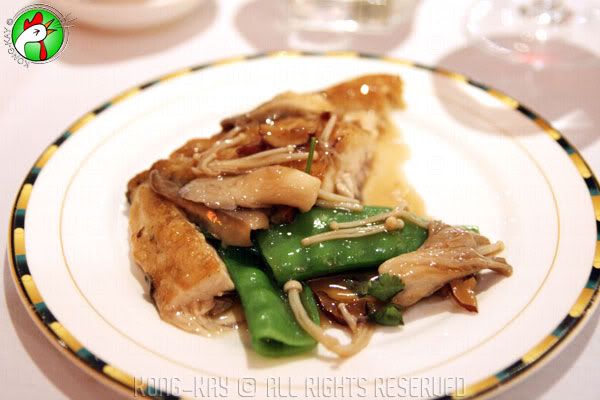 Pan-Fried Barramundi With Snow Pea & Mushrooms

Seared on the skin while maintaining a soft silky textured flesh on the inside, and moistened with its light sauce, this local fish rivals any of the Sarawakian more expensive varieties.

Seared Rib-Eye Steak

Lastly the pan-fried tender rib-eye steak with oyster sauce rounded up the evening with a simple accompanying fried rice.

It's the meeting of Simon and Stella (someone old, someone new) that counts... we had the rest of the evening yakkatty-yak over coffee at Crown, way past midnight. Thanks for the revival, guys!!!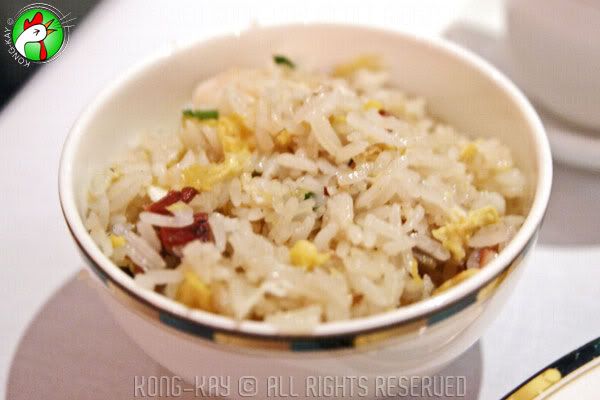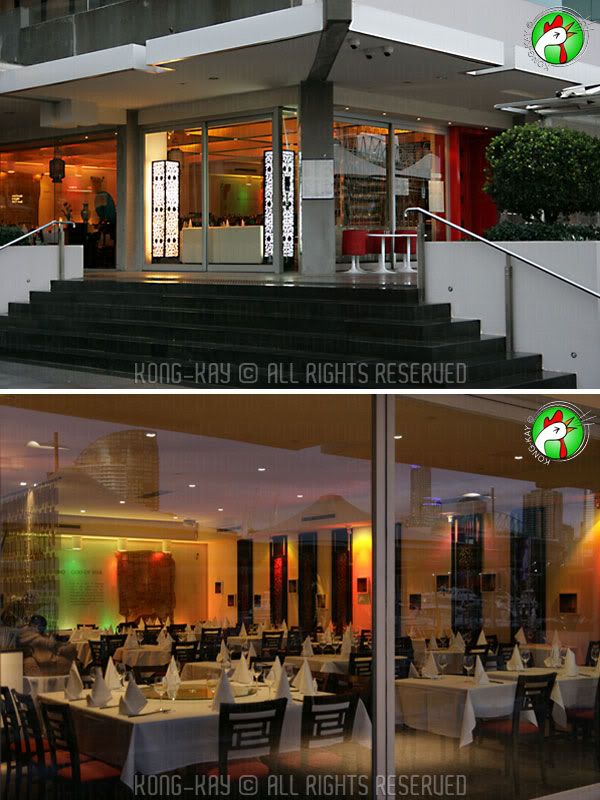 If the dishes here display startling similarities between those from

Man-Mo

, they are not purely coincidental

.

Man-Mo
42 NewQuay Prom
Docklands
Melbourne