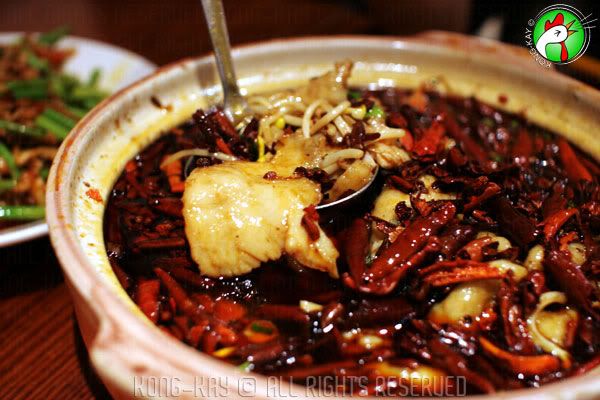 Hot & Spicy Fish Slices Pot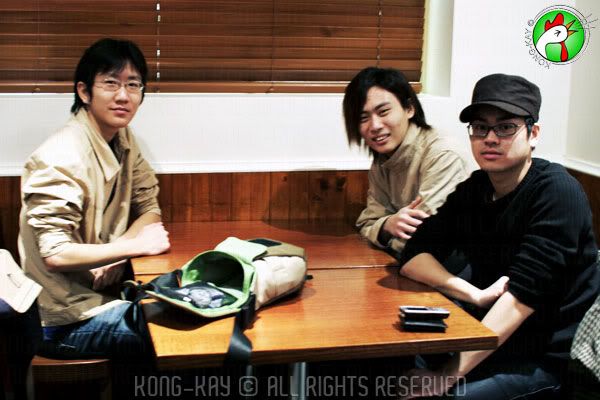 The boys from Swinebine U. are in town for some R & R (research & recreate) before the big one. - at least for one of them, the other is the court entertainer on guitar. We drop by one of the alleyway restaurants off Lt. Bourke St.; like many of the cafes and restaurants in the city, they are at every
nondescript
nooks and crannies.

Instead of the one-platter lunch meal, we opt for the a la carte since there are 4 of us; and what the next table has looks tempting. The food here packs a punch in terms of heatiness of the chillies used in most of the dishes. Look at the piles of dried chillies delivered at its main entrance (photo below); they are forewarning for what's to come.

The chilli oil infused fried fish fillet in claypot has a menacing look to it. The fish is dipped in egg white, and oil blanched before being bathed in the chilli oil. The flesh of the fish is smooth like it has been steamed, and yet the oil blanching gives it a slight textured edge.

Spicy Cumin Pork Spare Ribs

As the plate of ribs is being delivered to the table, you can catch a strong whiff of the cumin spice, which is deceptively like an Indian dish. This is another dish of fury - fiery hot from the tiny diced chilli flakes. Full of flavor, but the aroma of the cumin is hardly noticeable once you bite into the crisply fried ribs.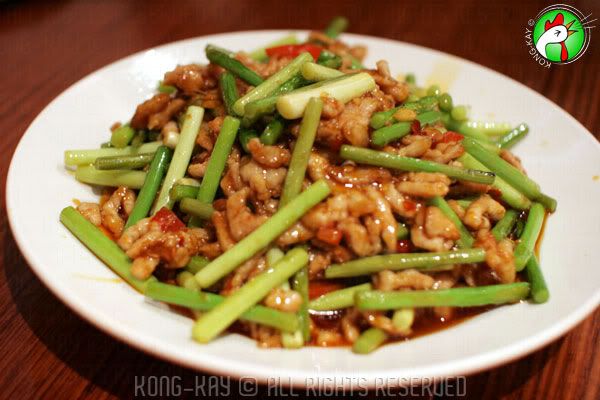 Pork Threads With Garlic Stem

The last dish is the least spicy one although there are still some chillies in it. We have a jug of iced water on stanby, but still we manage to plough through without asking for any refills. The potions are huge; even we have to doggy bag the ribs and pork treads.