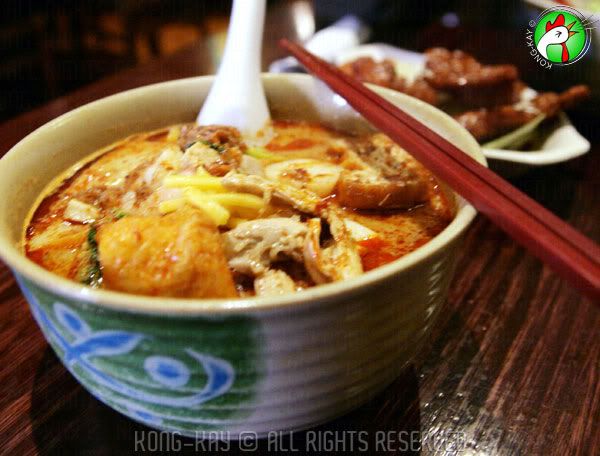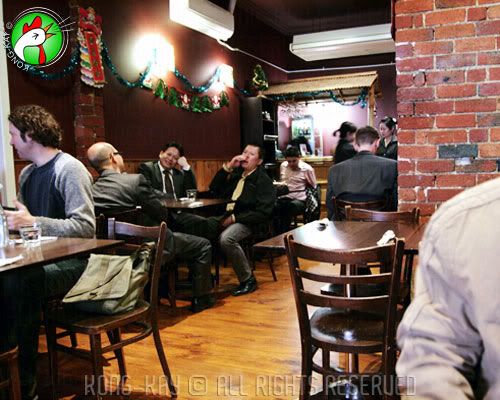 Someone was in the mood for

Curry Laksa

; so here we were at this restaurant just next door to the Japanese joint, where we ate a few days earlier.
I wasn't so hard up on Malaysian food, having just arrived here hardly more than a week; but I'm game for what this place has to offer.

In the age of globalization, the waitress was a Chinese National. I know, someone will immediately dismissed this as non-authentic Malaysian. But judging from the lunch crowd, you get a inkling for whom they are catering for.


But still
its

Curry Laksa

delivers the piquant taste of what the dish should taste; some detractors may differ in their opinion of what a Laksa is. A very generous serving of the dish with ample soup and heaps of ingredients to boot.
My order of Spare Ribs Rice Noodle isn't what I expect. Flour-coated fried ribs on top of the noodle is what I had in mind. Instead it is 2 separate dishes, so the sauce coated ribs obviously can't be on top of the soup, as it will color the whole soup red - more geared towards the

Ang Mohs

' palate. But still the tomato and

Lea & Perrins

sauce combo of a sauce isn't bad. And the ribs are crisply done.