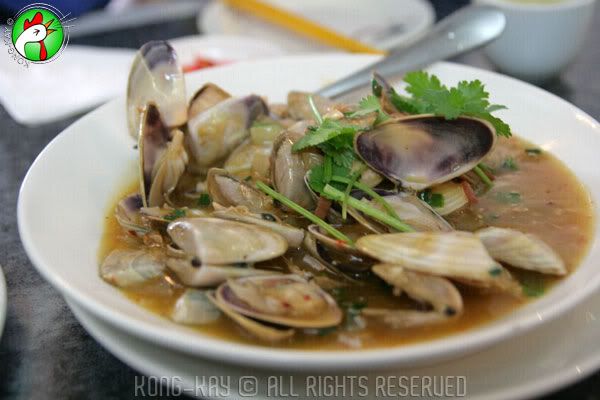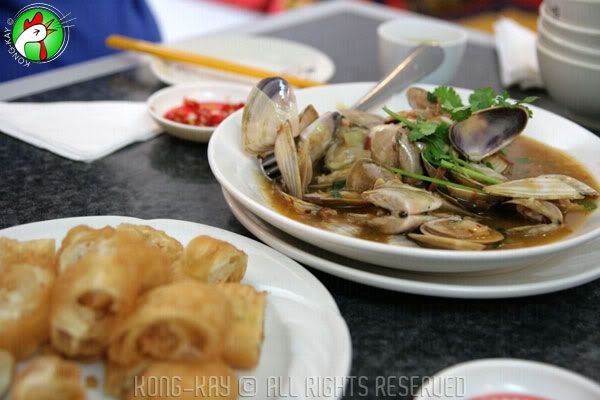 Another day out with Uncle Tony. To Lil' Saigon again, but this time, it's a few shops down from the last restaurant we had lunch the previous week. And this one is a Teochew-Viet. restaurant. It's more
Zi-Char

from the type of food it serves.

The first order on the list is the clams with X.O. sauce, with seems to be the must-order dish. The proprietress suggests the

Yu-Tiow

(fried fritters) to go with it, as dippers for the sauce. True enough, its sauce is the one to savor on, and the fritters soak up all the goodness it has to offer.

The dish above has all the spare parts the pig has got. It's one of those things Uncle can't have them at home, 'cos nobody in the house takes them except him. For it's a luxurious escapade for him. But then, he doesn't gorge himself silly on them. There are left-over still.

The proprietress suggests the home-made

Yong Tofu

to us, which only has a small dollop of fish paste inside each of carved out tofu. The soft tofu bathed in the light braised sauce smoothly glides down the throat without much of an effort.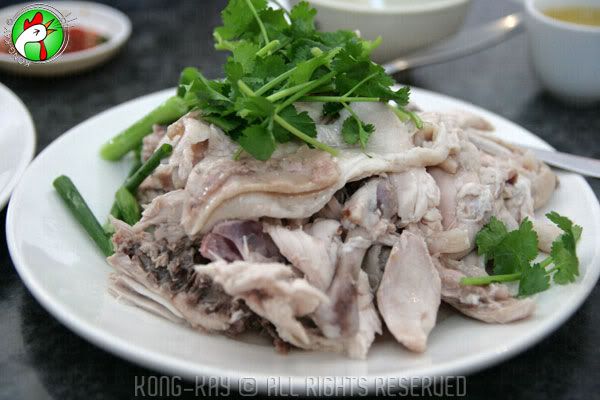 Salted Chicken

The last item, salt-baked
chicken which is a sort of off-the-shelf item, is in the process of being cooked when we place the order. The wait is worth it. There is a difference between this and the poached chicken. It retains all its juices within, while absorbing some of the saltiness from the salt it is buried in.