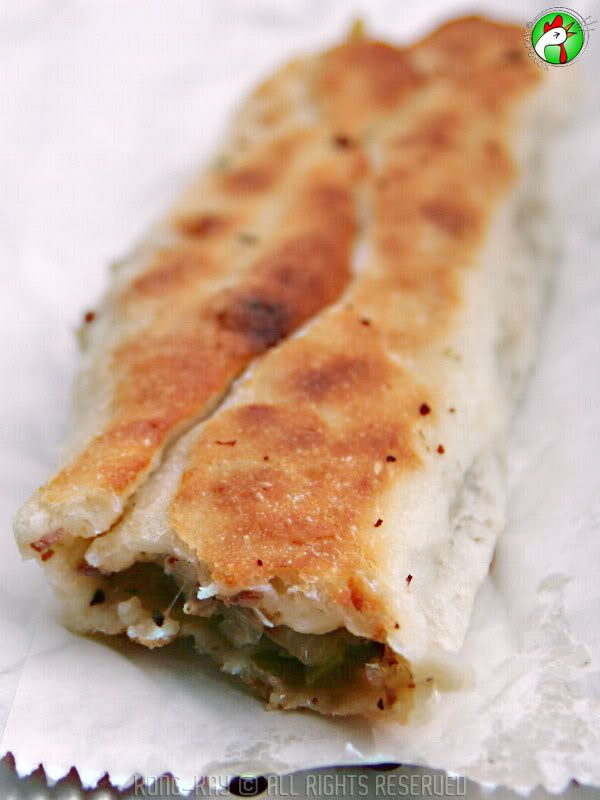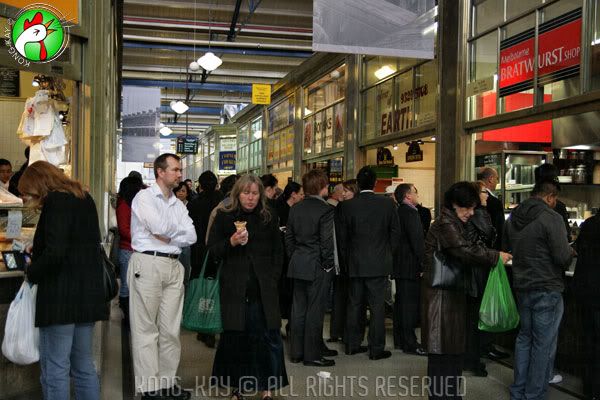 Out of food in the fridge, so it's off to the market for some meat and vegetables. It's a 15 minutes walk
from our place. We haven't had anything breakfast yet, and it's almost noon. We need a light pick-me-up before proceeding...

... this Turkish delight,

Boreks

(top), is the cheapest thing around - only $2.50 each. It's freshly made and still piping hot. It's baked dough filled with minced lamb, onion and herbs. It's a bit like

Mutabak

, or one of those Chinese pan-fried turnovers. They sell like hot cakes, as you can see from the queue in front of the shop. It's delicious needless to say, but I'm saying it!

You know, when you're in a foreign land, it's hard to grasp the usage of coins the first few days or weeks; it's better to dispense the notes, and let them give you the change, rather than sorting out the coin puzzle in the paying queue. And shopping for vegetables provides me the opportunity to get rid of the coins. As I buy in small quantities, they are usually a few cents here and there. The first time I was here, I managed to used all the coins in my pockets without pulling out a single note. It was a good practice getting acquainted with the different size coins.

After getting the week's supply, we grab 2 pies for lunch; A Beef Burgundy and a Guinness Beef pies. They look the same in outer appearance, so is he filling. As they are not in those rotating heat-me-up display unit, they are cold. The lady suggests the microwave oven, we say, yes. Wrong choice! As the pastry turns soft. The Guinness is the better of the two, as the Burgundy tastes ordinary.