An afternoon spent with Dali calls for some refresher other than coffee...

... Tea Tare - that's what they call it here. (You know what it's called). And something light is in order, after all it's almost hitting 5 p.m.; not just anything for the Mamak store, but something we haven't heard of (maybe just me only) in Sarawak. The initial order is something that sounds like Simpson's

Apu

. Then the picture of this is just hanging above our heads....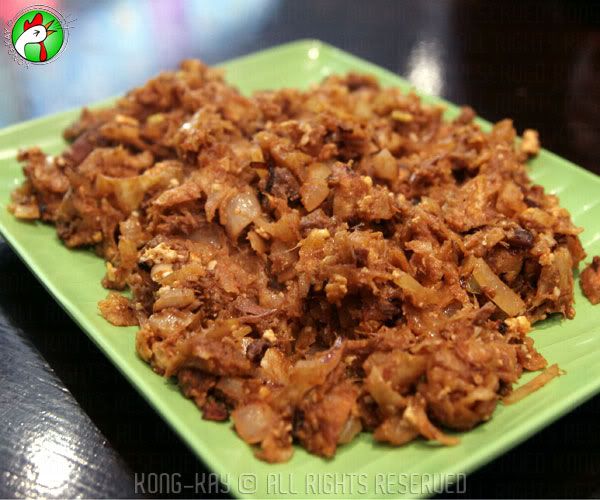 ... Who can ever resist a
Kottu Roti
? Whatever that is!!! It looks like

Char-Koay-Teow

, but tastes more like

Char-Kueh

. It's onions with curry-powder infused beef shreds
fried with pieces of

roti

. This is one

roti

where you don't have to tear with your hands. It reminds me of a similar breakfast in Taiping made by the wife of a prison warden who used to work in Sibu's prison.

This place bills itself as Indian, Malaysian, Singaporean, Sri Lankan... but from the way it spells some of the items listed, it's anything but Malaysian. Still there are "Visit Malaysia" posters hanging on the wall, and it seems to have a fair shake of Malaysians and Australians alike, even though there's an elusive, obscure 'halal' sign waiting to be found.