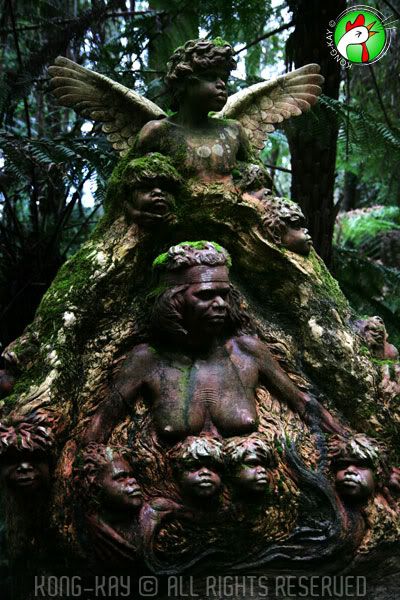 I was taken for a drive up the mountains after lunch.
The atmosphere was different - a breath of fresh air - but still my uncle was smoking like a chimney.
First, we took a walk around William Ricketts Sanctuary. It's an enclave that features the artist's clay sculptures that are blended into the rock formation. The aboriginal inspired figurines with religious overtones were a sight to behold. The cool and forested environment lent an air mysticism to the jaunt.
We popped into Skyhigh's coffee shop before heading downhill. Nothing unusual - just coffee and some cakes. It seems there are going to be a lot of these in days to come, although cakes and pastries aren't exactly my cup of tea.