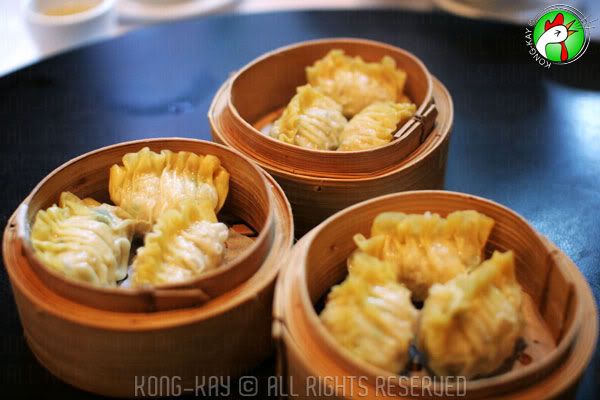 I guess, the favorite get-together thingy to do for Chinese living here is the

Yum-Cha

; and they do it with gusto. As the more popular eating places are filled to the brink on weekends, and reservation is the way to go, and they only allow you a 15 minutes' window of opportunity. I was told this particular one is more reasonable that it doesn't give you an eating time frame, but then he was wrong. Because not long after we had the desserts, the waiter came around with the tell-tale sign of: "Will that be all?"

We just ordered the dishes we fancied of whatever that were carted around; most of their names I can't recall. But I'm sure most of you know what they are; mostly a permutation of flour or rice flour skin wrap with a combination of meat and seafood - with a syllable ending with

Gao

.

It was a pretty decent meal, and we all stuffed ourselves silly. All courtesy of Uncle Tony again!

Loh Pak Ko & Fried Shrimp Roll
Battered Fish Bait & "Something" Gao