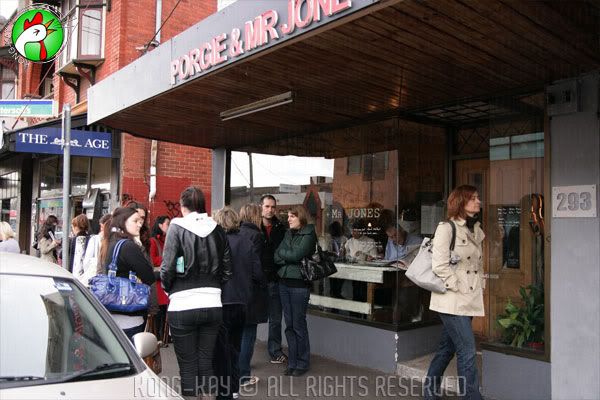 This is one of those mornings, we have to get up early to have breakfast, and on a Saturday too! How early? 8 a.m.! Julian is dropping by to pick us up at 9 for some local breakfast. This is the lone eatery off the main road on this quiet road, with parking on either sides of the road. We just park right in front of the premises, which say ½ hr. parking; and we are in there for more than that.

When we're there, the place is already packed. We have to wait for 10 minutes for a table for our group. There is still a constant stream of individuals flowing in and out of the restaurant, grabbing whatever available place there is. When we finish our meal, there is a crowd forming outside. It's just like a scene from

Choon Chun

, the Laksa place.

Apart from its front portion which looks like a cafe with its cakes display counter, cash register and counter-seating facing its main window. its inner 2 areas are more like a home setting, with even a fire place with the flames on.




So just feast your eyes on the photos of the breakfast platters...

Kong-Tu-Bo-Yong

!!!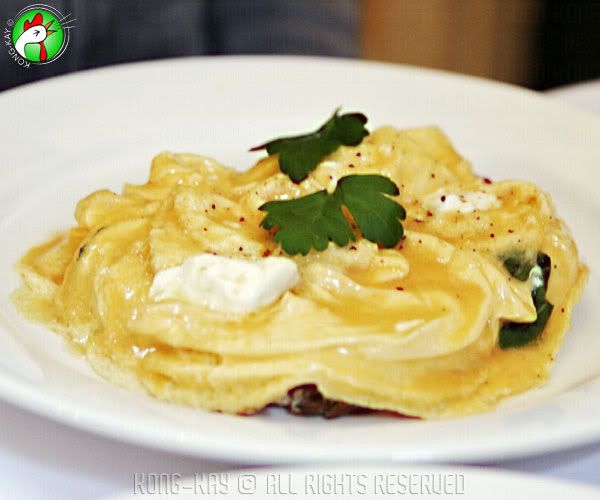 Scrambled Eggs On A Bed Of Bread Slices With Holy Goat Cheese