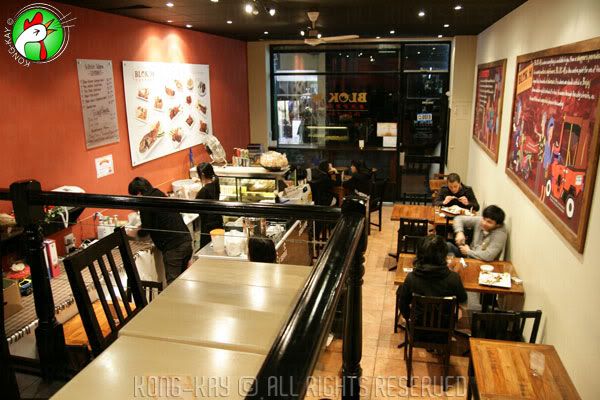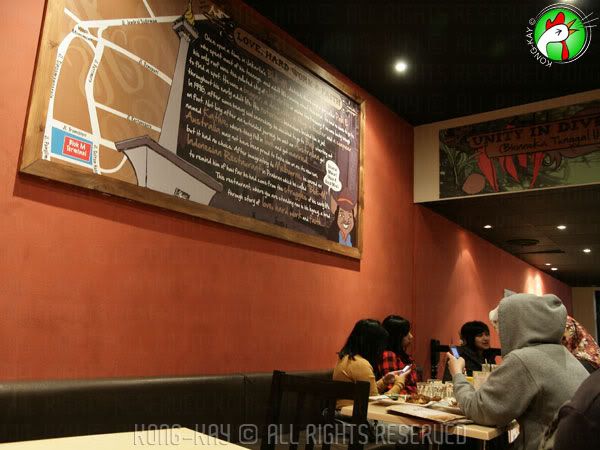 This is the other end of Little Bourke Street, away from Chinatown; quiet street in the evening
, although this part houses numerous eateries. And this split-level Indonesian restaurant has some neat setup without the kitsch. The restaurant is more about its owner, a vagabond of sort, who wanders from his home turf, Blok M, to Bali and meets his Australian girl, marries and sets up shop to remind him of his early days in Indonesia; his tale is inscribed on the board adorning the walls.

By and large the majority of the diners are Indonesians students. Its prices are reasonable, befitting the students' budget. If I'm not mistaken, all of its offerings are one-platers.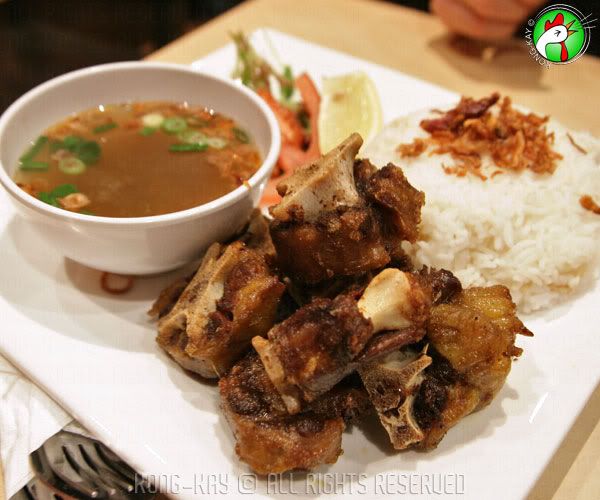 We have the deep-fried oxtail with soup, and salad and
sambal accompaniment...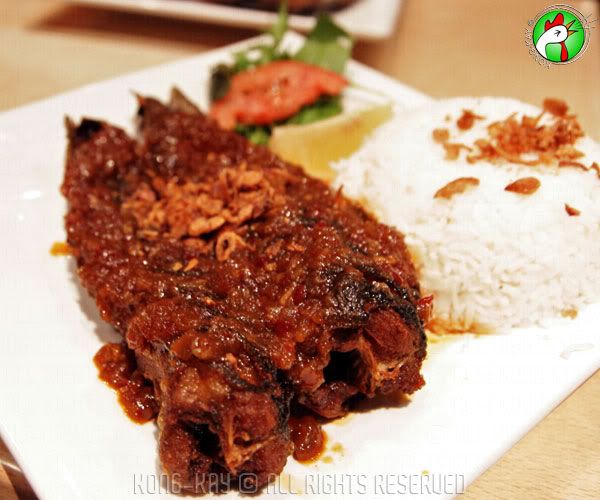 ... and deep-fried catfish with hot & spicy sauce
. The potions for both items are huge in comparison to the bowl of rice given; by the time the rice is finished, there is still a large chunks of the fish and oxtail left. The sambal is hot and appetizing. A very satisfying meal.
To finish off, we have an iced coconut Bandung and a avocado smoothie. Just like the ones in Jakarta. Ditto for the food.