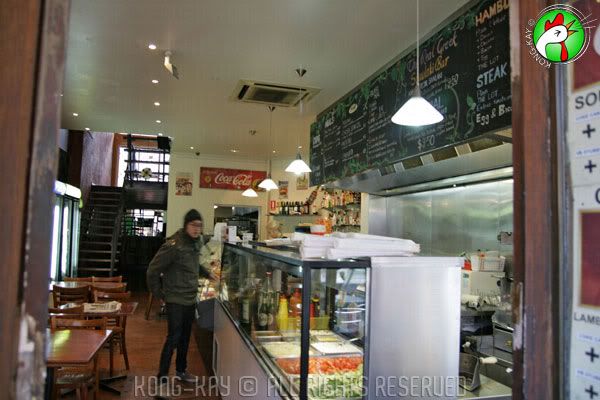 After breakfast, we have a long stroll to Brunswck St.; remember, we had the duck pie here. It's an eclectic street with offbeat stores and graffiti walls. On Saturdays, there's even an art market at one of its side streets. It's something like Portobello Rd., but tamer.

While window browsing I notice these mezethes at a
Greek Deli.
We pop in to get a bag of five for $3. The dolmades are rice wrapped in grape leaves. It's a bit sour; tastes like the local rice cooked inside a pitcher plant (you didn't hear the last sentence from me). At least, I can say I've tried that.