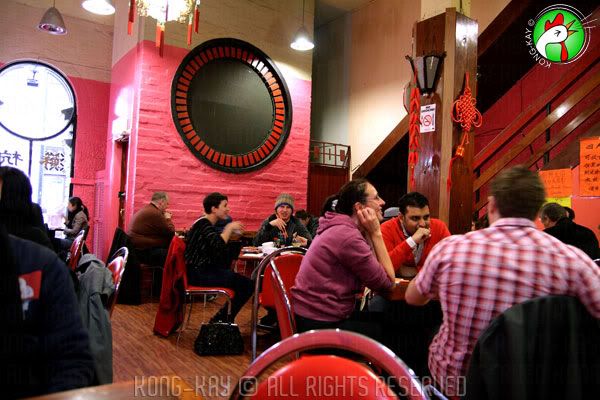 You gauge the popularity of an eatery by
the crowd of its customers, right? What about if the bulk of the customers are

Ang Mohs

compared to

Chings

in a Chinese restaurant? You would definitely dismiss it as those

Guailows

as having no

taste-see

. But then they might be onto something most of us take for granted, and it's not sweet and sour pork, mind you.

Its specialties are dumplings among other things. And the

Ang Mohs

are not here for the sweet and sour. Most of them are repeat customers by the way they know their way around getting the utensils, condiments and tea. - better than me a first-timer. So what's the lure of this place besides dumplings? Being cheap! It may not win you any girlfriends, but it sure brings in the dough for them.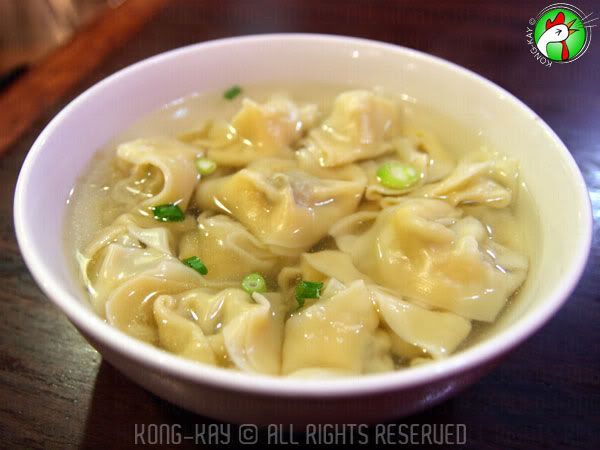 The wonton's skin is hand rolled, and its filling is the same as Hu Tong
. Its thickness may be a few nanometers thicker, but hardly noticeable.
For the price one pays for it, who cares. A dollar saved here and there, in no time you'll have enough to order some
Xiao Lung Bao
, which is only $6.50 for six. Or $5 for takeaway for the unsteamed ones.