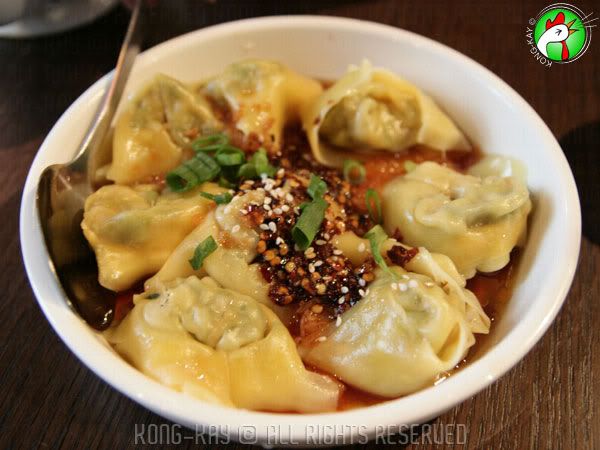 You'd better adhere to the ol' adage: "The early birds catches the worm." So here we were after 2 p.m. (got up an hour earlier) for lunch. We went straight up to the second floor as the 1 st floor was full, and there's a 3rd. floor as well.

This place is famous for its

Xiao Lung Bao

- the best there's in Melbourne, according to some. And what do you know? They were all sold out! And to add insult to injury, after we placed our order, the waiter informed us to make whatever additional order we wanted there and then, as the kitchen would be closing soon.
After the initial disappointment, we quickly scoured the menu for replacements...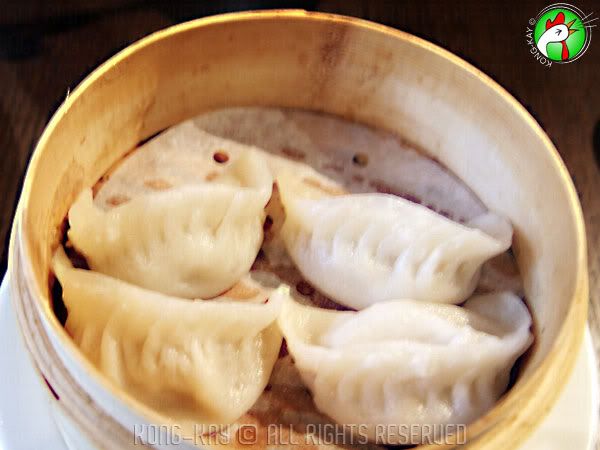 ... so I had the chilli oil wonton, while the other was the Szechuan Chilli chicken. Additionally, we had one steamed dumplings in case we were still hungry after the initial order. The potions were miniscule compared to other diners.

U-Siew

, some would say!

But there was nothing

U-Siew

of the wonton that I had. The wrapper skin is as thick as those you find in

Har Kao

- not the usual paper thin type. Its fillings were more akin to the

Sui Jiao

- meat and chives. The chilli mix was nice though, with very finely minced raw garlic, but hardly spicy hot at all.

As you can see, the Szechuan chicken had more onions, capsicum and chilli bits than the chicken. Passable as the

Po-Tung

steamed dumplings. Won't win any competition if pitted against

Crystal Jade

or

Din Tai Fung

.