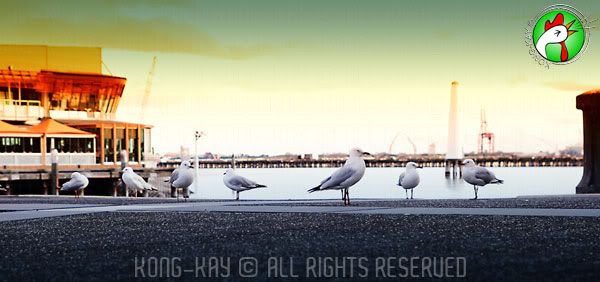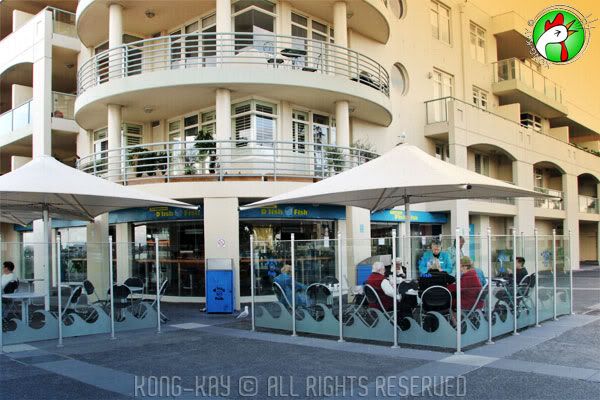 This is what you get when you play tourist in a supposedly tourist attraction;
a sleepy port on a weekday with not much happening - a few out-of-towner tourists here, and some pensioners on a day out there. All I see are restaurants and a mall in the vicinity.

I don't know why people come here for seafood; maybe like Kuching's Buntal or Sydney's fish market ( a least over there, it boasts of fresh catch). Here you get a view of the piers, sea and seagulls; that's about it!


Don't be fooled by the minimum chips description; it's more any one person can finish. Whatever it is, there's nothing earth shattering about the food here, but at least you can tell your grand kids: Roy Woz 'ere!


*Currently I'm out on a limp... 2 computers down, and this one barely crawling!