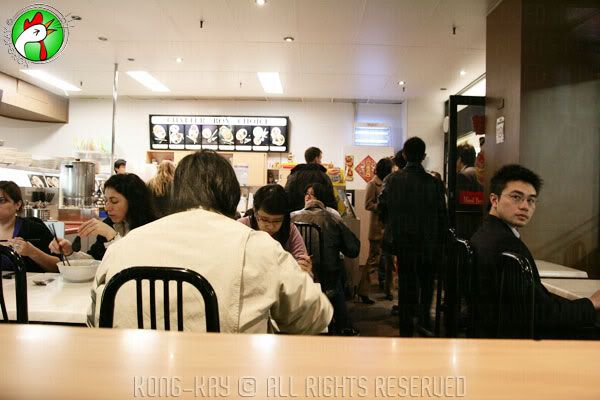 This is a Malaysian/Singaporean cheap eat - below $10 for a one-plate meal. Service is fast, with ample seating on the inside or al fresco.

There isn't much school crowd
when we are there as it's a school term holiday. Still you get the young working diners, mostly Asians, streaming in during the lunch break.

The crispy chicken is exactly what it is, with a bowl of curry gravy for the rice and another plum sauce as dip. The Pattaya Chicken is coated with chilli spicy sour sauce. As in most places Chinese tea is free.
There isn't anything to complain about the food for the price one pays. But cheap doesn't mean you get a raw deal, the food is actually good and freshly made; you can't ask for anything more ( additional curry gravy, maybe).