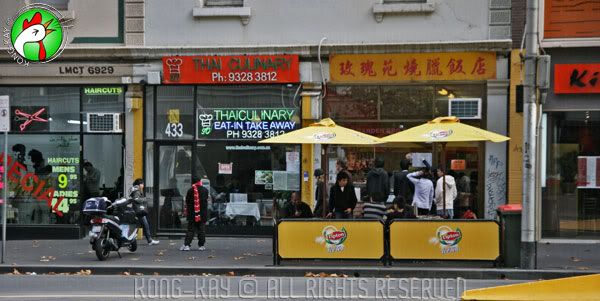 I guess this is one of the thoroughfares students use to get to their respective schools, as it's dotted with eateries (mostly Asians) catering to the cheap and bountiful.
As you can see from the photos, the place is packed with students, and the decor is non-existence.

There's no question about the value-for-money in the food it serves; they are yummy too! I hear, it's a haven for

fung-tung

as they don't charge extra for rice refills.

The chicken rib is the strip of meat above the breast, with a single bone running parallel lengthwise to the breast. They are flour-drenched and deep-fried, and then covered in fried chilli/garlic/green onions oil. Fragraaannnttttt!!! The chillies here deliver a wallop!!!