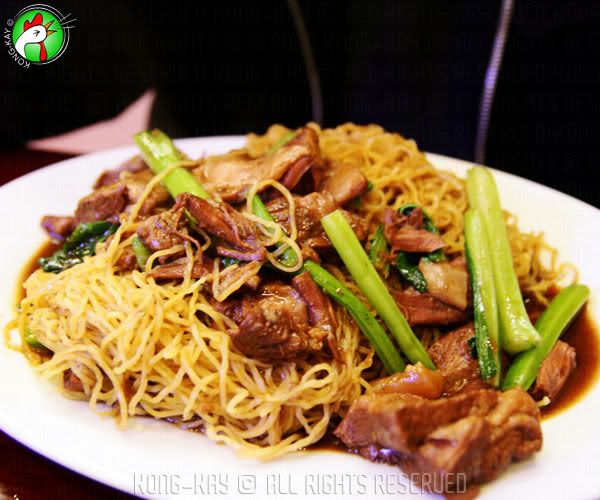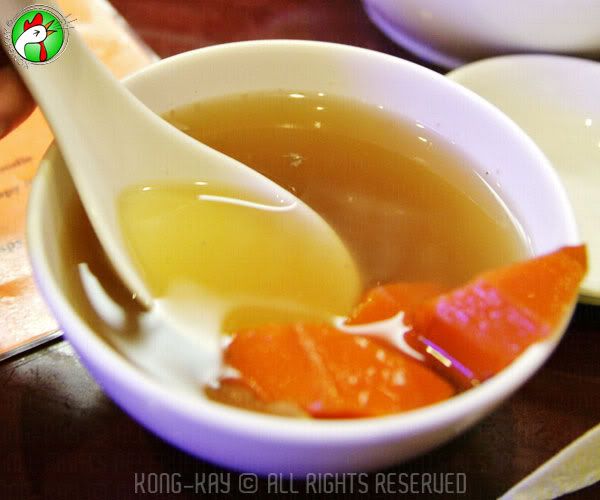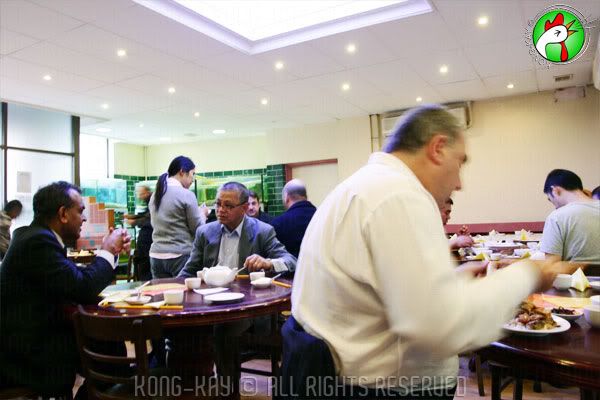 Uncle Tony unexpectedly shows up to bring us for lunch, I've just gotten out of bed. It's 15 minutes to shower, powder and suit up! Uncle asks whether it's rice or noodle for lunch; we opt for noodle. He says we'll have

kampua

, meaning "dry" noodle. They call it

Lo Mee

here, as in

Kolo

.


There's a New Kum Den also, which is a few alleys down the road, and the proprietress has sold off that business. It's a help-yourself to the chilli and condiments at a nearby cart. And the first thing they serve you beside the tea, is the free bowl of

Lai Tong

(top left - Soup of the House), regardless of what you order.

My order of duck Lo Mee is huge; so is everyone else's; it's ¼ duck, and the noodle is 2½ times the potion we normally get at home. I hardly finish it, although it tastes alright. The other 2 orders are the

Nguai Lam

Mee and the fishballs

Ho Fun

.