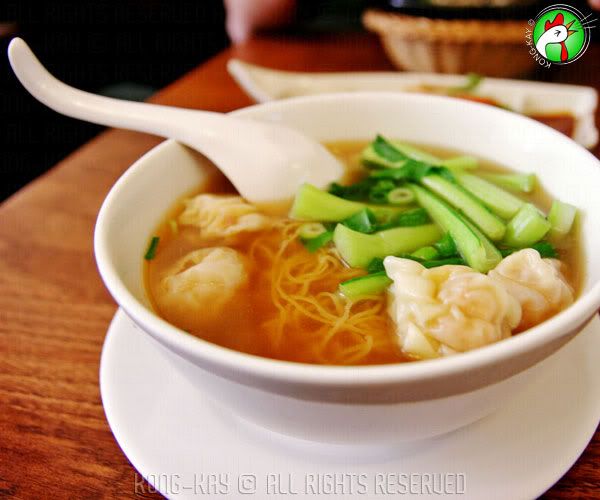 What's there to eat at a wonton's place? Wonton, of course; regrettably they don't have wonton on its own on the menu, but wonton noodle soup. That's what I have.
The filling has good dollop of minced pork with 2 pieces of shrimps in the mix. I enjoy wonton on its own, but it feels strange having the
kosong
noodle with soup. Some Char-Sui accompaniment would be great.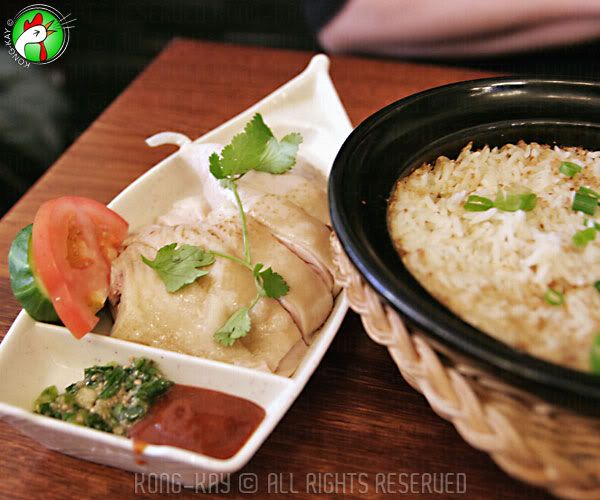 An oddity of a Hong Kong eatery is the Hainanese chicken rice in a claypot. You know it's not the local type of chicken rice from its chilli condiment - bottled chilli sauce with green onions oil. The rice tastes quite good, but it's more on the garlic rice scale, lacking the chicken stock essence. The chicken is nice and firm on the skin. The only thing that wil make this dish complete is the chilli vinaigrette.