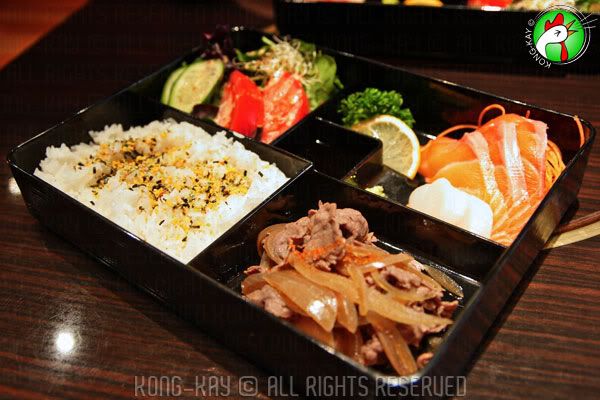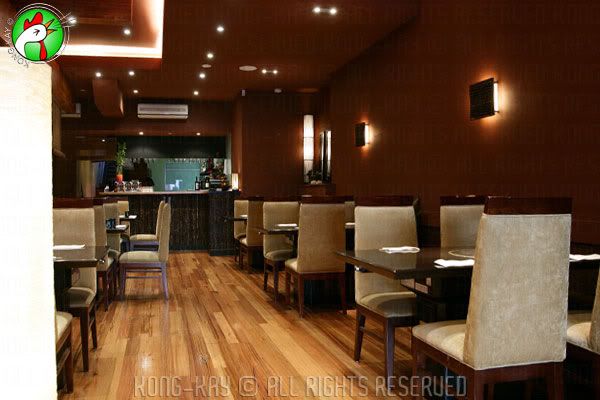 While over dinner the other night, Julian mentions about this Japanese restaurant just up our alley. And we're so there the next day for lunch... a bit too early as they only open at noon.

As we only have 45 minutes to spare, we settle for the bento lunch. They all basically have the same setup (salad, rice, sashimi and miso soup) except for its main items - fried Waygu slices (above) &
Waygu patty (below). For a place that prides itself on the Waygu it serves, the beef doesn't come out as silky soft; it's no better than the $6.50 beef from

Hanaichi

or the equally priced one from Kimurakan, and its patty is much the same as those from McD and nothing compared to
Café
Vue's

. Before I can say...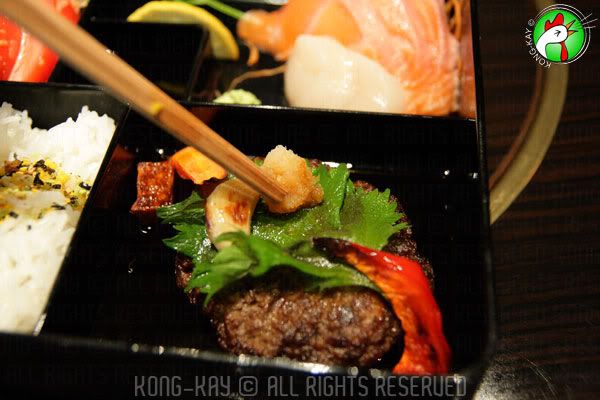 ... doc calls up and say we'll be having dinner at Takumi. So what can I say? Nuthin'! And here we are again in the evening, having something different, hopefully, on doc's order.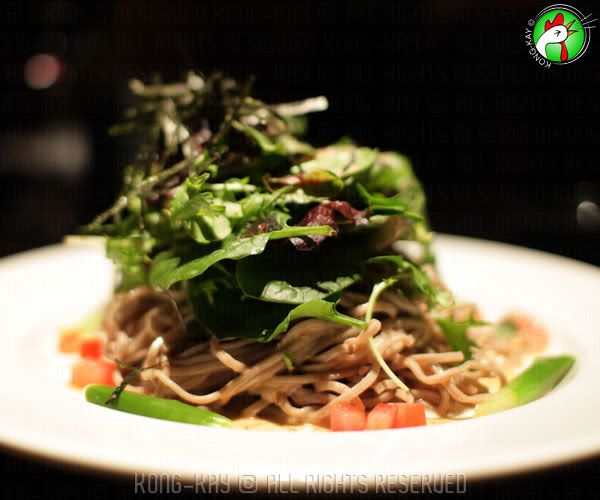 Soba Salad
The first to arrive is the cold Soba with sesame dressing, which is followed by salmon appetizer on vinaigrette. That's something different from the usual shashimi.

Salmon Carpaccio


Next up is the the cold tofu - sliky soft and refreshingly good. And the chicken ball skewers round up the appetizers.
Taufu Salad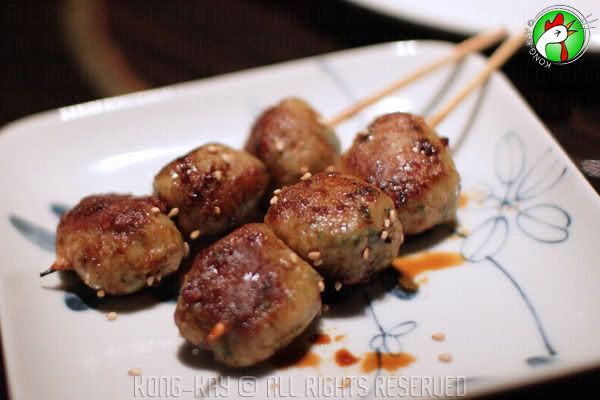 Tsulume - Chicken Ball


Jo Karubi, Jo Tan, Harami & Seafood Platter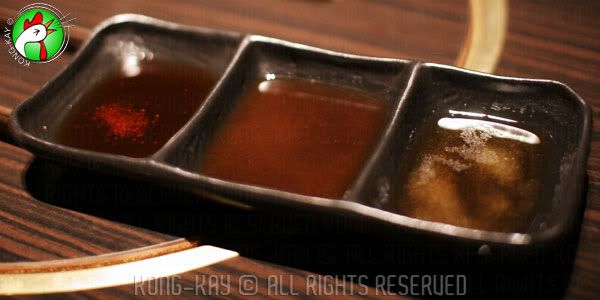 This place specializes on its tabletop D.I.Y. BBQ. It's a new smokeless grill contraption, whereby the smoke is sucked from beneath the grill, and it's all charcoal.

The meats (in different grades) and the seafood are ala carte. The 3 dipping sauces (left) provide the flavors of your own choosing.

We are like a bunch of refugees who quickly grill and devour all the food in record time, while the other more genteel Japanese take a hour or so to enjoy their grilled stuff - like Gershwin's "
Rhapsody In Blue
" as opposed to "Summertime".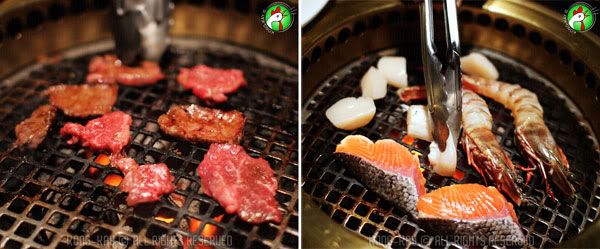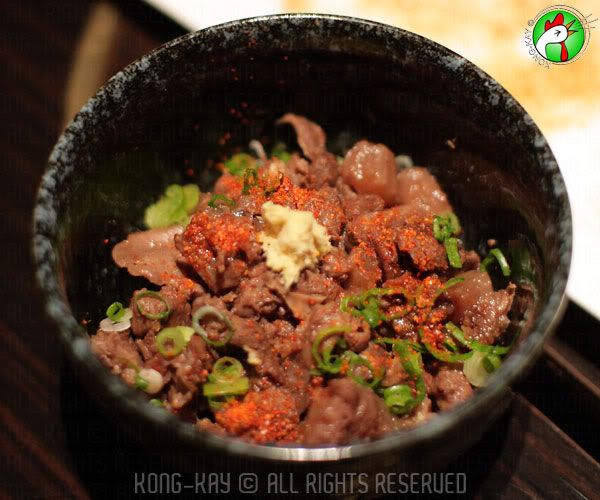 Gyuusuzi Nikomi - Beef Stew


This bowl of stew is accidentally brought to our table at the onset of our dinner. We eventually order it after finishing the grill (realizing we're still hungry). This one is more like it, Wagyu, that is! Unlike the one we had for lunch.


Umechazuke (Plum) & Sakechazuke (Salmon)
This last two bowl can be best described as

Teochew Muay

(porridge) Japanese style. It's basically rice on broth with different toppings; one with plum, and the other with salmon. Its broth is really something, although I don't care much for the plum or salmon.

The whole dining experience here is as different as night and day. I'll take the nights anytime.