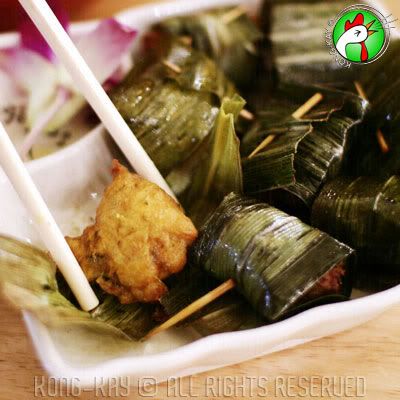 The Pandan Chicken here is really good. Spicy enough with that lingering citrusy aroma of lemongrass. When biten into, it's moist, and the texture of the chicken tears into strands, as it would in a chicken. The eight pieces are good enough for nibbles; we don't need no rice...

... for we have noodle with spicy minced sauce, supplemented with
a good amount of bean sprouts, vegetables, sliced ham and preserved mustard.
It's light that gives one a fluffy feel to the core...


... and then wash it all down with this pique

Kumquat Tea

, which is said to be good for dry throat. It's more citrusy than any infusion of the tea. The again it's unlike lemon or limequat tea. The 2 pieces of peanut crumble make the perfect accompaniment.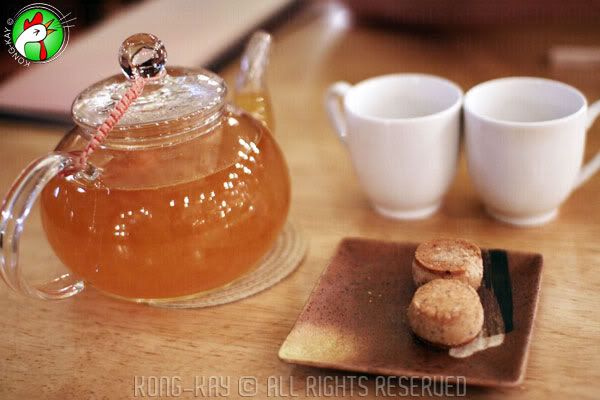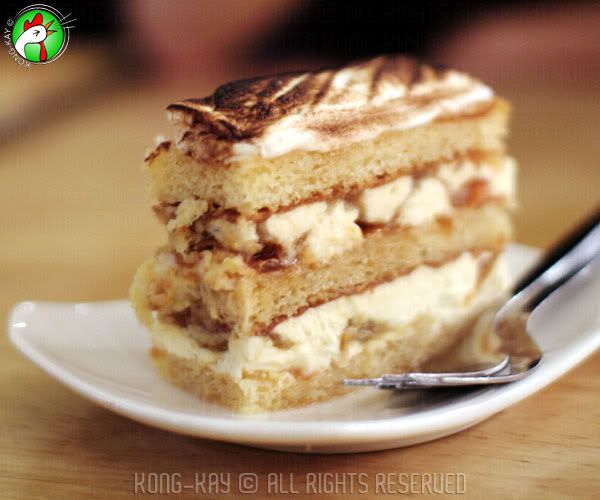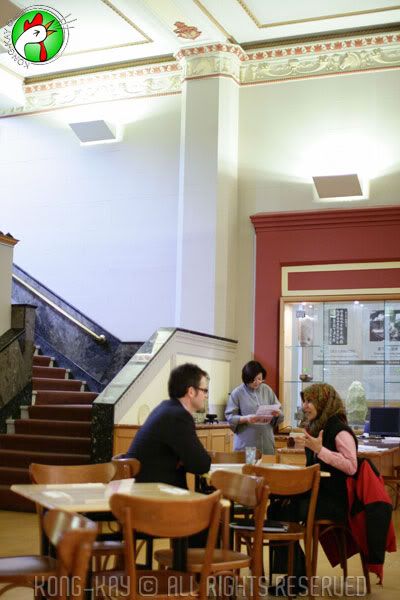 No visit to this place will be complete without trying out its cakes. We have a go at
Le nouveau départ

, "The New Begining"; one of its signature desserts - layers of sponge with diced kumquats followed with creme chantilly that is mixed with kumquat syrup. It consists of a layer of kumquat jelly and kumquats. The natural sweet, sour and bitter after - the natural taste of kumquat. I can't put it better than the description from its menu.

Although this is an art gallery, we are here just for the bite. Doc's sister works here on that day, and hence the visit. The cafe, adjacent to the gallery, is under the umbrella of the Melbourne's Buddhist faith. No affiliation is required to part-take in the enjoyment of the vegetarian meal.

The

Veg. Pandan Chicken

has the look and fiber texture of the real McCoy - not smooth like fish balls as in most cases. And it's mince
d dried bean curd sauce used in the noodle. If you looking for anything cheaper than this place, try the Hare Krishna's $5 all-you-can-eat buffet!