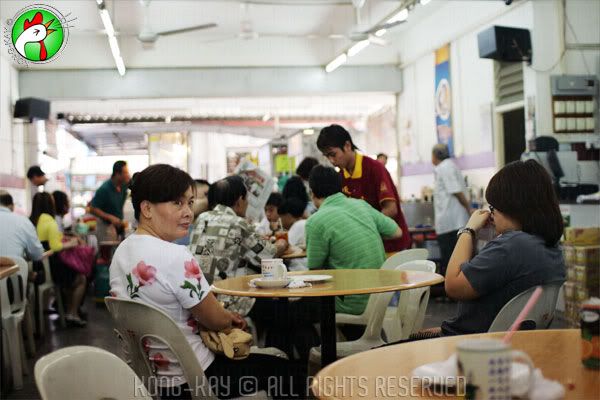 If my mum's directional guide to eateries were to be taken in full totality, I think we'd have ended up in Timbuktu, or anywhere in that vicinity. The way she describes it: "Step out of its main exit, you'll see

Kenyalang

Market. Use the other one, you'll see the Springs." Where Got?!!!

Luckily there's enough clue there to figure out that it's the third shop next to the

Kenyalang

car park that has a slight incline at its entrance (not the Shell gas station). As coffee shop goes, this one has a few things going for it: the obligatory noodle stall, hot claypot items, fried noodles and such, "Golden Churn" butter/kaya toast, and this meatball combo stall.