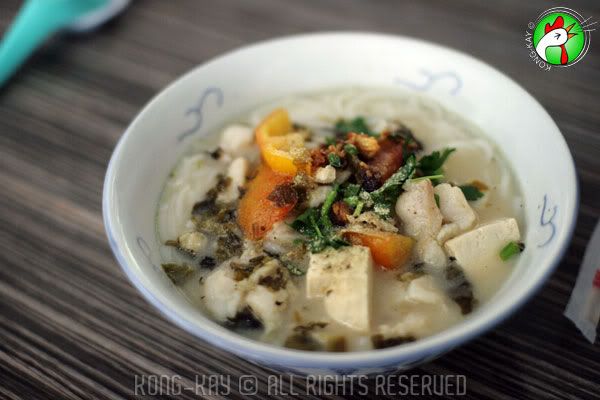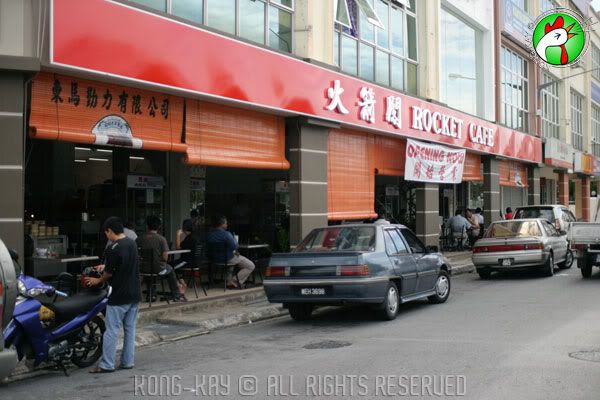 It seems the best business to go into at the downturn of the economy is the coffee shop enterprise; it's cash term business, and if you manage to rent out enough stalls, it already pays for itself as far as rental is concerned. Thus this fairly new coffee shop sprouts out at this unlikely spot towards the end of Rock Road, with its blazing hot chilli red of a signage; and pretty ambitious too, occupying 4 shop spaces. I guess with the glut of real estate, I think they must have a fire sale of sorts. What better way to go into business than with a big bang!



The other food that is shown here are just pedestrian
- nothing that would work up your saliva glands. However, the Tom-Yam noodle is worth a mention, being that it tastes like one from a packet of Maggi noodle, in terms of sourness and heatiness. Is that supposed to be a compliment?