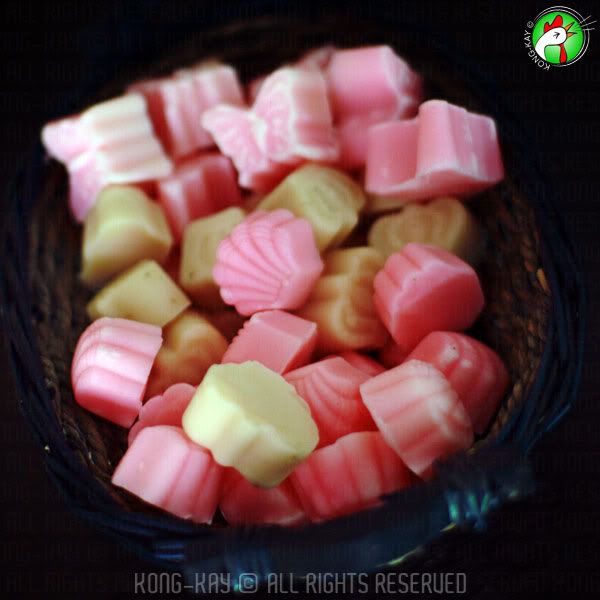 But you can get a whiff of it...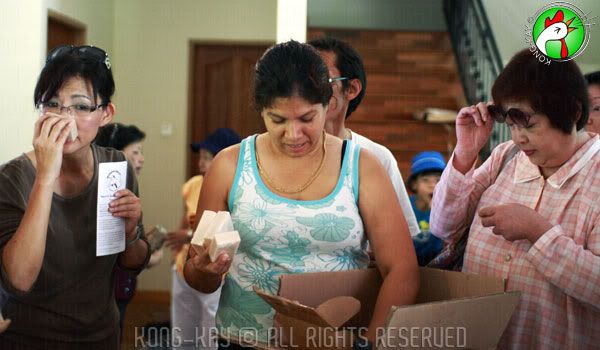 There is nothing wrong with your monitor. Do not attempt to adjust the picture. Here's something you can't sink your teeth into, not unless you want to get all frothy in the mouth. These are goat's milk soap (well, most of them are) from one of the cottage industries along Serian road - somewhere near the 15th. Mile. There isn't any sign indicating its existence; it's sort of need-to-know basis - don't ask, don't tell.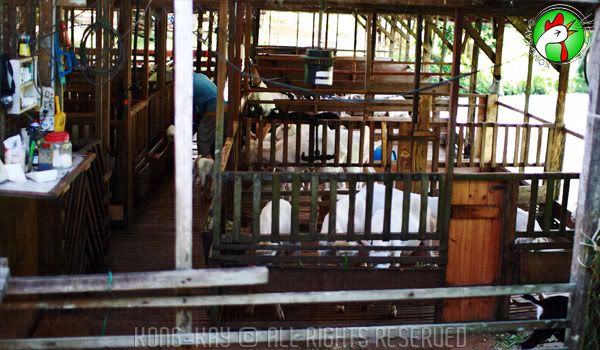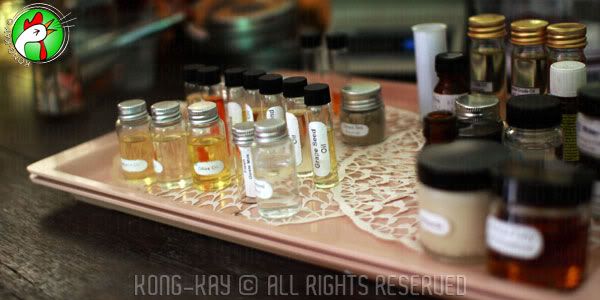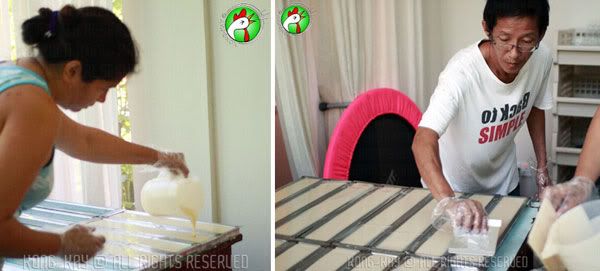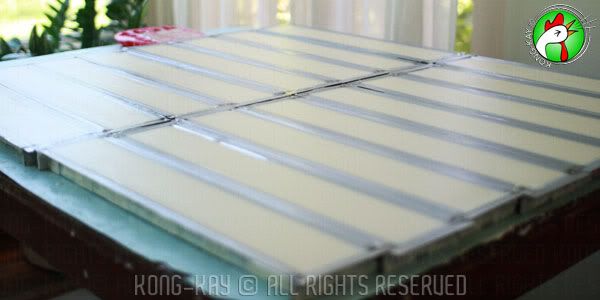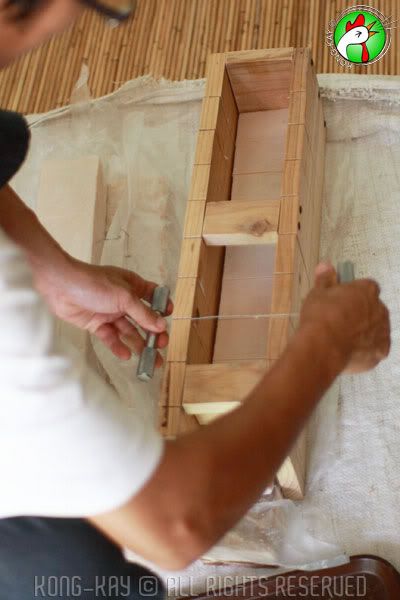 Disappointment #1: We can't get near the animals: a precautionary measure with all the "flu" floating around. Those imported goats cost RM5000 each.

Disappointment #2: No goat's milk to drink.
Disappointment #3: No yoghurt as well!
All the above can be attributed to bad timing. But then again, we get to witness the making of the soap from the blending of ingredients, setting in its casement, to slicing to individual bars.
Besides goat's milk being its main ingredient, there are other enhancers that make varieties of soap they produce; they supposedly do wonders to the skin, scalp and one's well being according to the add-ons. These are no ordinary soaps having ingredients from Shea Butter to Kacama. Each bar of soap is about 3 times of that of ordinary piece of soap. They also have the soap-filled loofah (below), which you can use to scrub all over.

Do they do wonders? See the new beautiful me
when I finish the RM100 supply
!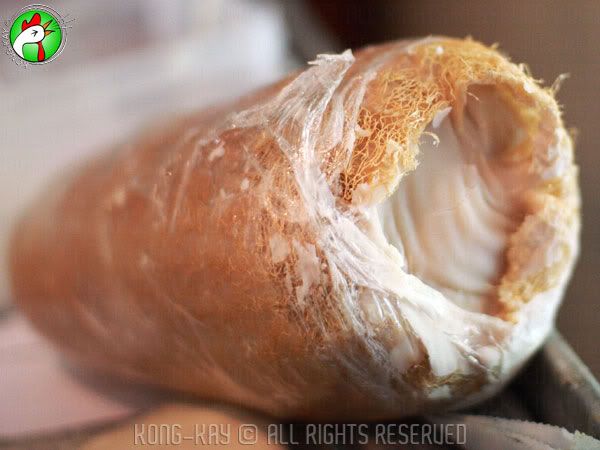 ** At one time I was at Kenny Sia's family store, and there were these pesky sales promoters pushing shampoos; and one of them approached me and asked in Malay the type of shampoo I used.

I replied in my best Malay (I can grapple with), and at top of my voice too: "Saya guna sabun... saya orang sakai!"

Those within earshot were rolling around the aisle, and the pandering stopped there and then.