Indian restaurants going by its signature signage of red wordings against a black background have been popping around town like a rabbit on heat. At last count, they have 10 restaurants scattered around town, with some as near as a couple of hundred feet away from each other. It has got to be the youngest and fastest growing chain of restaurants in town. Its food, on a certain level, has some mojo going for it to be taken to hearts by Kuchingnites.
But then again, not all it has to offer are great tasting goodies; they have their fair shake of hits and misses at times; and it makes you wonder: "Why then, leh?!!!"...

... or
has
someone discovered the economy of scale, and puts its practice to the fullest? Ever see its name-bearing pick-up traversing the streets of Kuching? Those people are not having joy rides, mind you.
Whatever the rhyme or reason for its sudden surge in business matters not, so long as its food satisfy the gourmand's soul, what's there to quip about? But one thing for sure, the presence of the tandoor kiln near its entrance, as gimmicky as it looks, draws in the doubter and the fence-sitter. Well, at least there's another offering of hot dough, the naan, beside the usual roti. And they come in a variety of toppings or flavors to go with the different choices of curry as well.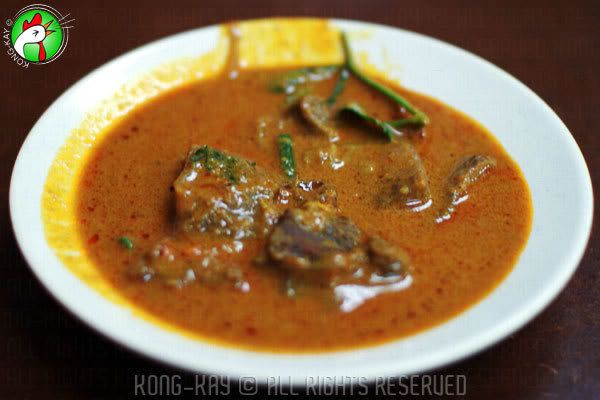 And if curry and naan is not your dish of fancy, perhaps a fried noodle, Mamak style, might aplease one's palate.