One normally associates this town with pineapples, pamelos, green oranges and dragon fruits more than the food it has to offer. It comes into its own with its own branding of local cuisine. And this is one of them. This is the renowned Sarikei's coffee shop. Prince (well, at least the Governor) and pauper are known to patronize this place for its toast - bread done the old-fashioned way over charcoal.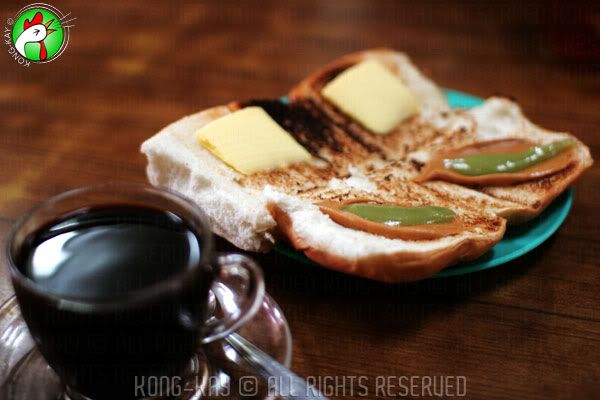 I was passing through one Sunday morning, when Will was home the previous night. This is one of the places he pointed out the first time I met him in Sarikei; I didn't give it much thought then, but then he mentioned a few more times at subsequent meetings. Well, what better opportune time than now to have him bring me to this place. (I always bug him on finding things to eat like bringing pineapples to Kuching, or locating the home-bred 6-months-old chicken [he's yet to get back on that one]). He had a few of his school chums coming along for breakfast, and one 'oil tycoon' graciously gave everyone a treat.

I didn't realise that the coffee shop has so many things to offer besides the roti. All the food served are Halal, considering it's a Chinese-family business in a predominantly Chinese-centric town. There was the Loh Mee (braised meat noodle)...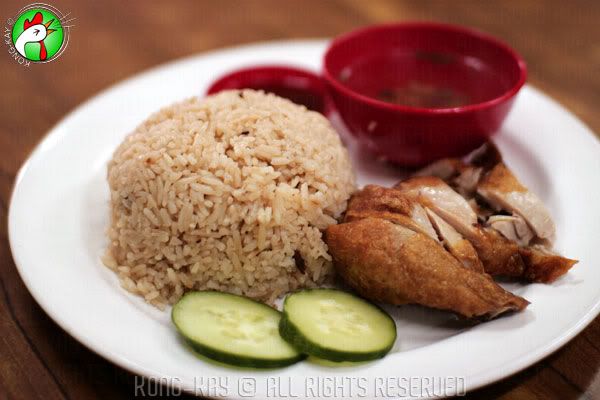 And they all looked dainty. I only had the toast. There are not your ordinary sliced bread, but soft buns grilled on one side, served with a slab of cold margarine on one side, and peanut butter and kaya (coconut custard spread) on the other. It's decidedly different from what others are serving in their coffee shops. It'd have been better if butter was used, but then again the price would have been different. I gather its price is already on the up-scale for a piece of toast in a small town like this.

The shop is by the river, near the old ferry crossing. Having lived in this town all his life, Will doesn't even know the name of the street; he had to call up the buddy (we had breakfast together earlier), who has a shop along the same street for the info. He enquired: "Why?"

In his friend's usual reply, he quipped: "Nuthing!"