A Dinner that starts off with a noodle dish is an
UH-OH
! It's usually a dish that is served towards the end of a meal, as a "fill-me-up" item. Does it mean the dinner is on downward spiral from herein?


... then comes the freshly cast fish, just off the carrot net; swimming in a pool of soy broth; all apprehension of a nightmare meal just walks out through the glass door; this is just the tip of the iceberg...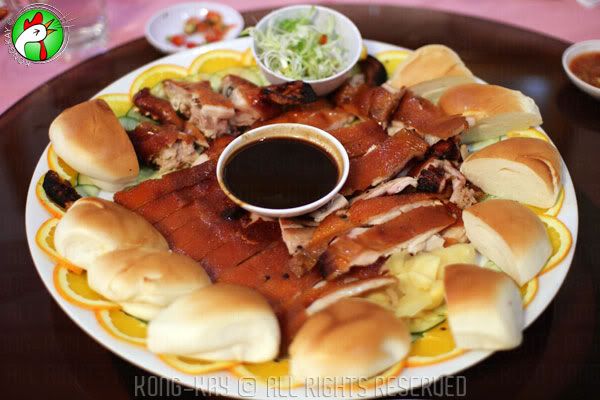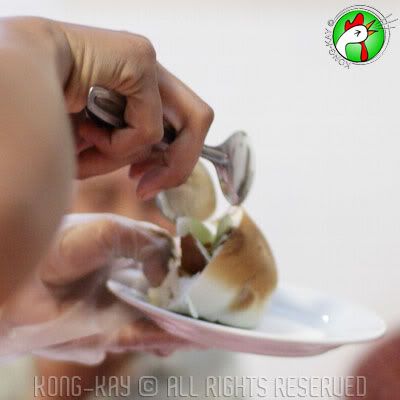 A suckling pig with deep-fried Man-Tau buns displays a lot of promise. Does it get any better than a suckling pig?

... a non-starchy shark's fin soup with almost all the regalia of a

Buddha Jumps Over the Fence

. Sweet!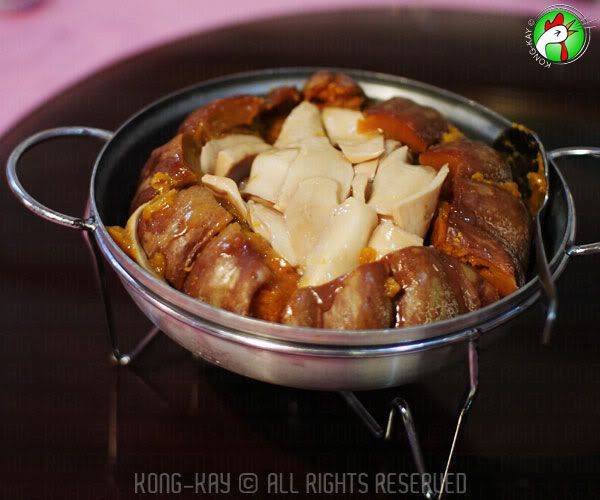 And a vegetable dish that is not at all green; steamed pumpkin with braised sea cucumber and sliced abalone. The steamed shrimps wraps up the course.

The meal has the hallmark of a regular banquet with meat, fish, shrimp, soup and vegetable, minus the appetizer. The only boo-boo is the noodle that they have it in reversed order. Otherwise, the service is excellent, with plate/bowl change at every turn of the course - better than some 5 star hotels... you can't ask for any more!