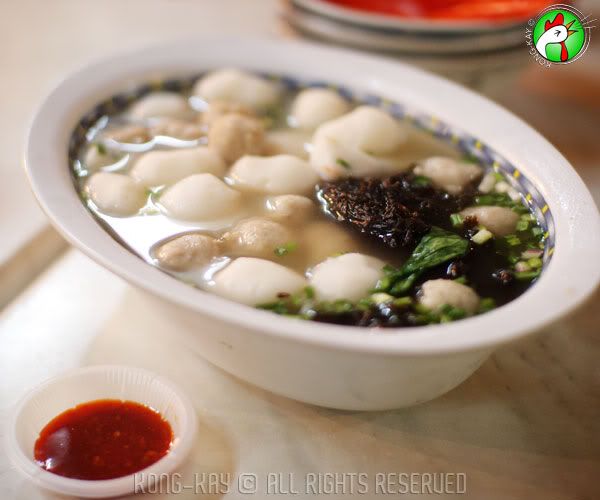 Fishball Soup

It's one of those rare occasions that we venture to this part of the neighbourhood in the evening in search of food. This is our 2nd. time here. The fishballs we had the first time was good, so we have another dig at it, but with everything the stall has under the moon; they are all made from different varieties of fish, thus their texture are different from one another.

Chicken Claypot Rice

The claypot rice was one of the stalls we overlooked the other time. Pleasantly surprised that it's good, and the long wait is worth it. It has Chinese sausages (although I asked for them to be omitted) and salted fish in them too.
Charcoal Grilled Cuttlefish
And this is not something you don't encounter everywhere these days - grilled and pounded cuttlefish. It was a favourite movie-going snack with the vinegary chilli sauce; it gave a whole new meaning to the term "scent-surround"!