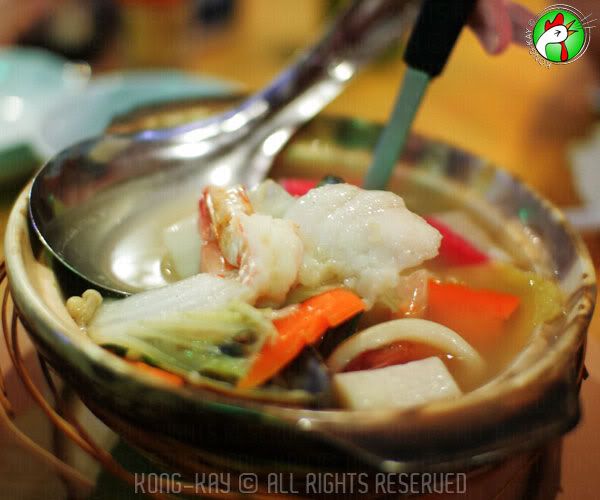 Seafood Soup
A price cut on its gimmicky soup is too great an offer to pass up; besides, it's been a while since I last had a meal here. The soup in question gets served on some sort of paper. Alas, we never have a chance to sample it that way 'cos they are out of the paper. Thus the soup is just served in an earthen ware, and it tastes like an ordinary soup cooked with a mixture of seafood. But still the evening's dinner is not a total loss, with or without the paper soup receptacle.
Fried Salted Eggs Crab
It's surprising to find crabs being served here. And these tiny one are surprisingly good. Enough salted egg yolks to make them yummy treats!

Braised Pig's Trotter
You have to throw caution to the wind to wolf down this tender porky; fatty, it is not! Hmmmph! Seconds, I don't mind...