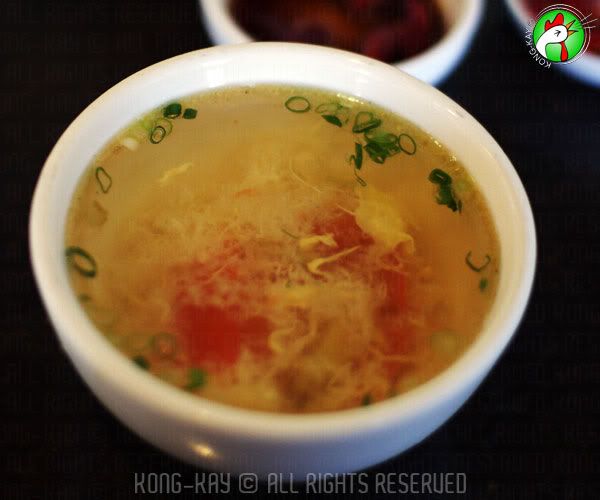 This is my first visit to this place (prior to the "already blogged" dinner) with WilChua. It's sheer luck that this time I manage to get something out of the kitchen, having failed several times before due to the closure of the kitchen after 2 p.m. And it's near its closing time too 'cos the waiter comes around to give us a 15 minutes warning of the kitchen's impending closure. That's how late our lunches tend to be at times.




This is supposed to be a feeler for the place, thus we feebly try out its set lunch. I can't tag any name to the dish, except for the fried vermicelli below (house specialty), 'cos it's all written in Chinese;.and a lot of its specialty dishes is named after the restaurant, and you can't go wrong if you order one of those; after all, its reputation is at stake if anything goes wrong with it. Getting the waiter to describe what the dishes are is an attempt in futility: pointing to a "something-something" fried rice, and ask for further detail, he'll tell you, "it's fried rice." Duh!


One of the nice touches to the set lunch is the egg drop soup, and the fried angled luffa with egg that
come with it. The first top dish, I think, is

Lion's Head

meatball, and the bottom one is

Kung Bao

chicken. The fried

beehoon

below has all the

ho-liaw

in it; however, somebody doesn't quite like it for having onions in it. This is a quiet (at least at the time we are there), pleasant place to have a pleasingly presented meal at an affordable price.