You know you don't belong when you're the only one at the table who brings a camera to the

Sarawak Photo-Art Society's

22nd anniversary dinner. Everyone, else except for a chosen few, (and I'm not one of them) leaves their egos Nikons & Canons at the door. I'm not a member nor an invited guest; I pay for my way in, and the RM38 brings a lot of joy...

Four Hot & Cold Deluxe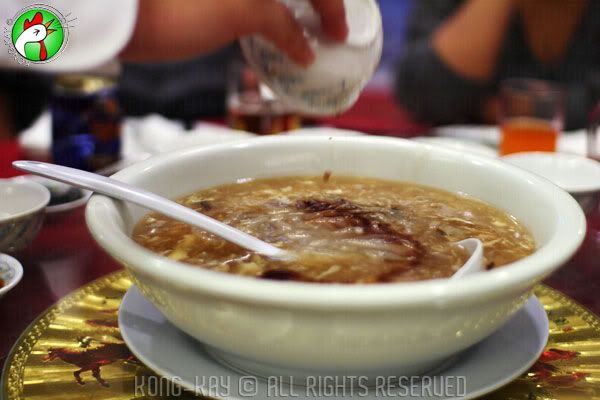 Shark's Fin Soup With Seafood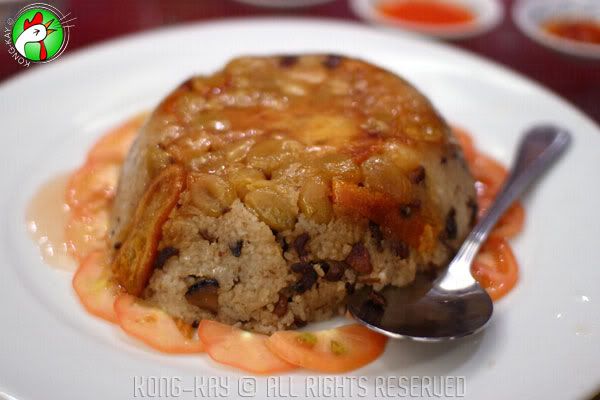 Eight Treasure Steamed Rice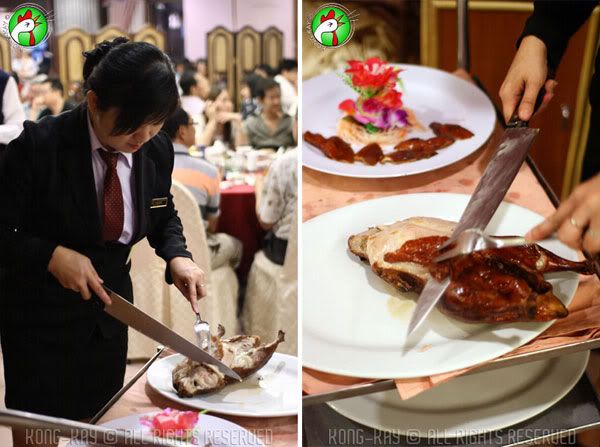 Deep Fried Szechuan Duck: Slicing The Crispy Skin
The duck is one of the specialities of the house; I think they moved a couple of dozens that night.. It's done in 2 dishes: the sliced skin with the pancakes and cucumber/green onion/HoiSin sauce condiments, and the crispy deep-fried duck meat (below).



The skin and all is next to fabulous. However, the meat is a bit bland. Otherwise, it would have been a perfect snack food that goes with the beer.