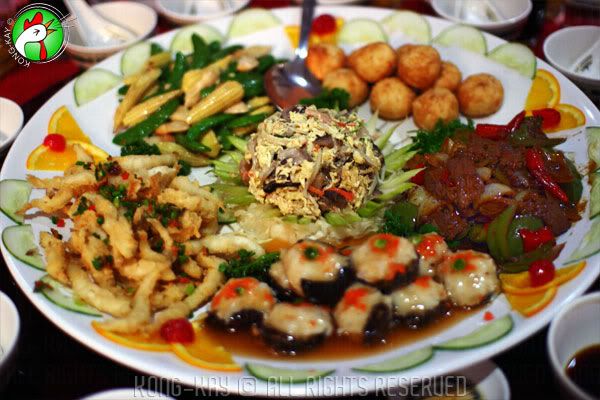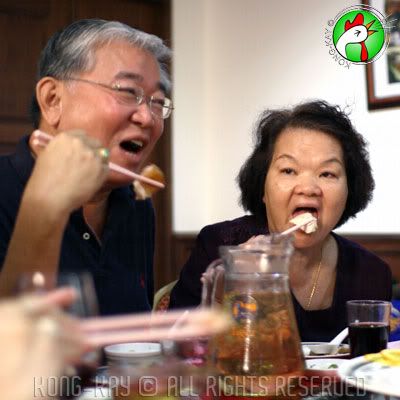 Yes, this is the last meal I have at this place for the year 2009. It happens to be a Welcome Dinner for Andy & Sandra/**** Golf Tournament/**** Birthday, all roll into one. I just tag along for the free meal. It's a hush-hush affair, thus there is not a single newspaper vulture (advertisement solicitors preying on your wallets) in sight.

And there's a rumor that this restaurant will close or move from this premises soon, and then this has been disproved; only one of the shareholder will bow out, furthermore, the landlord has a stake in the enterprise, and this plugs any rumor there's over any rent dispute. Whatever it is, we'll still get a taste oft the Blue Splendor in one form or the other, I'm sure.

The dishes presented are very much standard banquet fare. 8 courses excluding the fruit platter that sees the cold dish, shark's fin soup, fish, vegetable, poultry, seafood, shrimps and pancakes. The only difference here is the $$$ involved. Notice the cod, scallops and abalone and medium -size shrimps used?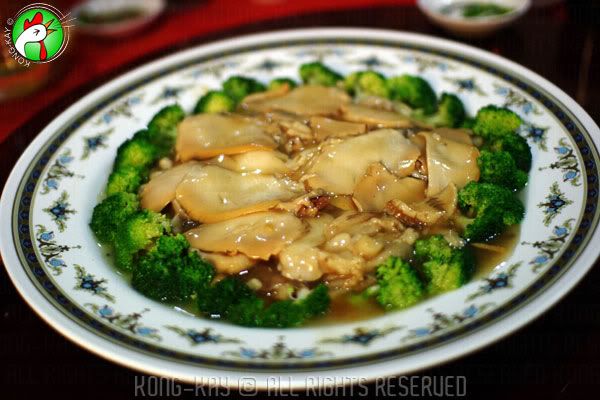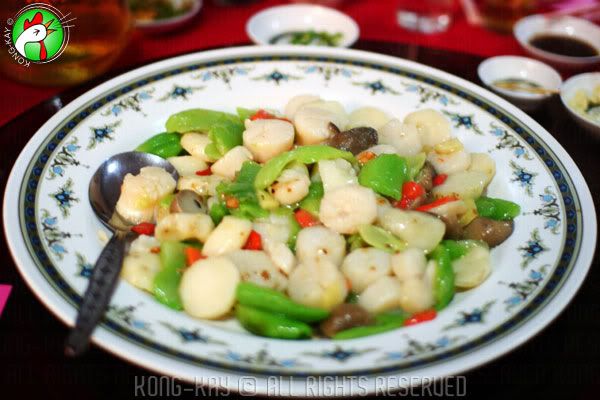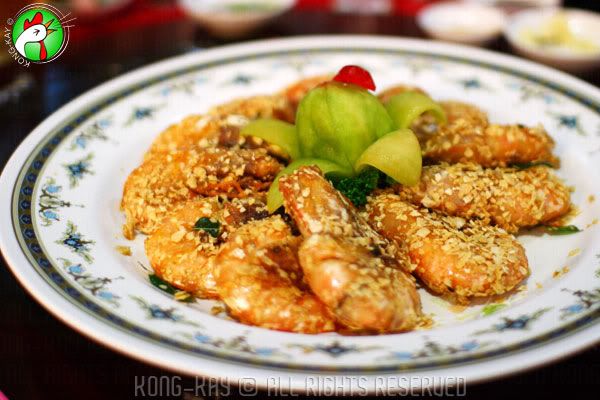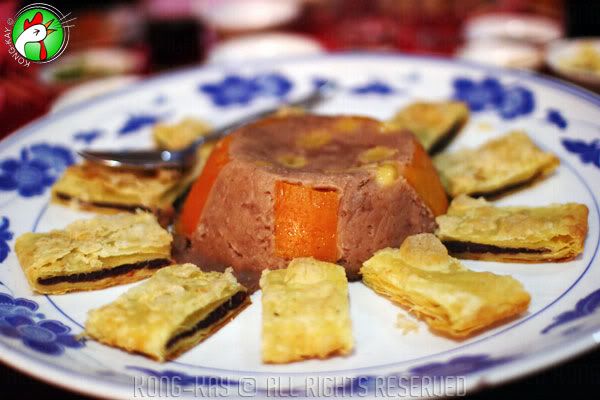 The best part is the

Onee

(Yam) with pancakes (above); It's not sugary sweet. And what comes sweeter than that? A set Tupperware containers as a lucky draw prize!