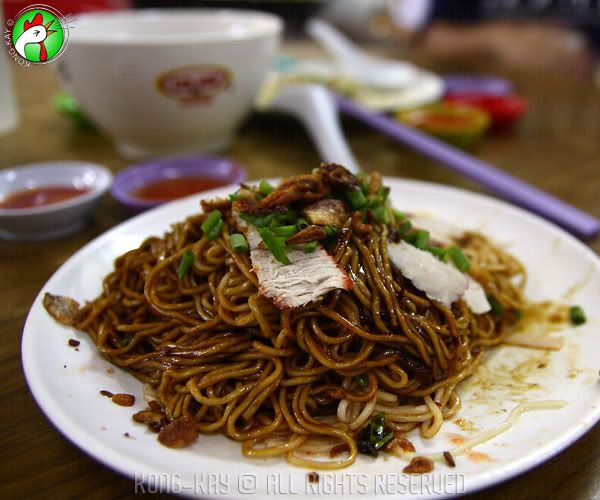 This is the de facto

kampua

whenever I'm in town; preference is subjective, but having this as far as I can remember, it's the undisputed best in town, according to my book. It used to

kampua

"pan-lak" (with chilli sauce) in the old days, these days

kampua eng tau-eu

(with dark soy sauce) is the order of the day.



Having breakfast here for 3 mornings, the owner (

kampuarista

) still fogs-up the order twice: chillied

kampua

instead of the black stuff, and plain

pian nik

(dry wonton) instead of chillied mix. The

kampua

above is a redux. Even the barista is familiar with my

Kopi-O Peng Mien-Tai

(whatever that means, it's iced espresso with less sugar) even before I utter a word.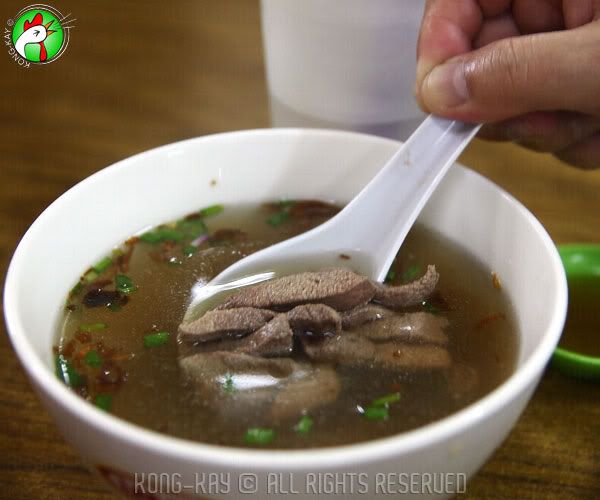 The pig's liver soup (above) used to be great once, but somehow it has lost its lustre. It's not as 'cloudy' (hot soup over raw liver in a bowl) as before. But still it tastes great after an additional splash of Chinese red wine and a bit a light soy sauce. The pian-nik below is for

Pig-Out Day

!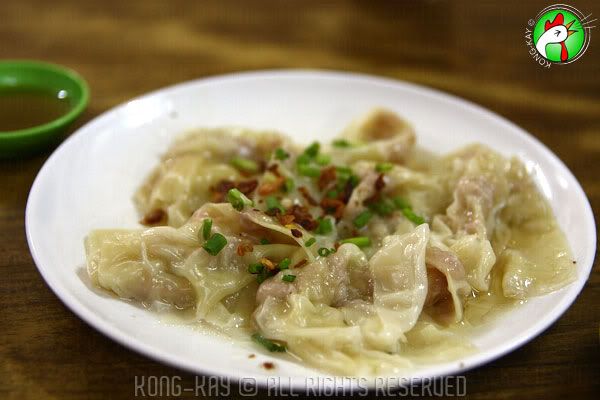 * This is not the wonton I'm talking 'bout, Nate!