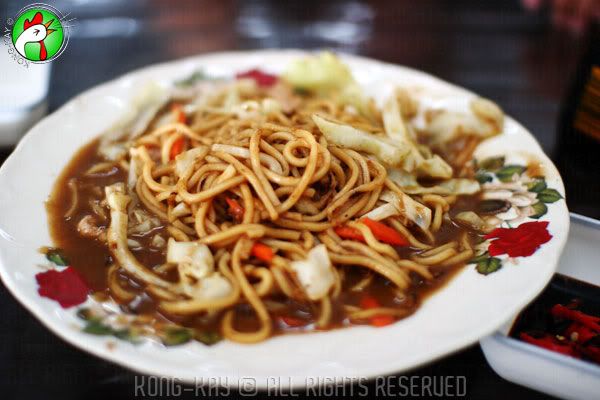 I've been here a few months back, and am determined to find out what other different dishes the chef has up his sleeves, apart from the
Tawainese Beehoon
we tried before.
The one on the very top is

Sacha

Noodle. It's a barbecue paste that's made of shrimp among other thing, and has a smokey flavor. Like the vermicelli we had before, it has strips of cabbage and carrots plus pork loin this time. The style is minimalist in approach, but strong in the

sacha

aromatics.

Next up is the fried

Chow Chai Hung Ngan

(Lee fermented vegetable with broad beehoon). This is a first for me, having had the soup variety most of the time. Decidedly different in feel and texture especially biting into a small morsel of the dry

chow chai

.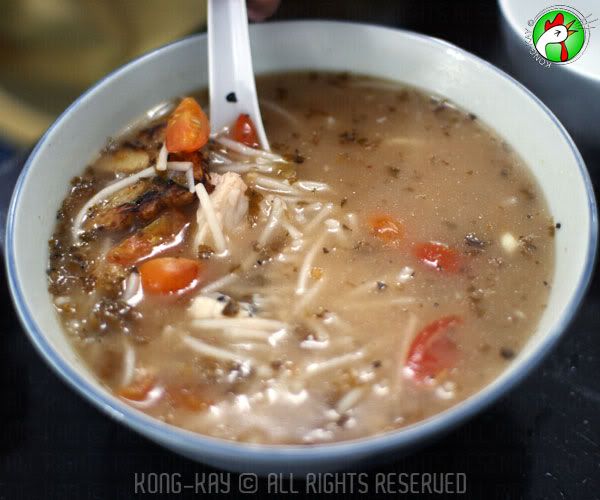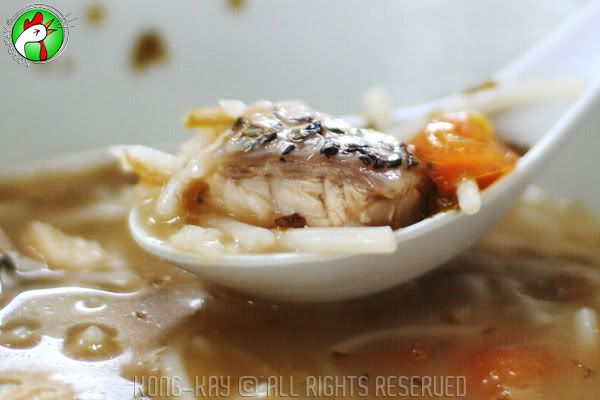 On another visit, I request for something new and different, but

Da-Xia

replies that I've exhausted its recipe vault. Thus the chef reverts to tried and tested Foochow favorites, aprt from

Kampua

. The

Chow Chai Fish Hung N'gan

soup and the Shrimp

Zi-Char

Noodle. The fish used is

Ti-Pang

, with quite a bit of bones; there a generous serving of fish. The same can't be said for the shrimps; there's one medium-size and one size one. Both noodle plus 2 drinks (

Kopi-O Peng

and

Teh-C Peng

) comes to RM25. Despite the lack of shrimp, but soup of the noodle are what soul food is meant to be. You slurp and slurp until there's none to slurp.

I don't think I've been over-charged, because the first 2 noodle with 2 drinks cost only RM9 plus. Another thing I've noticed, on top of its cake fridge, there's a sign that says,

'Mr Uncle Bakery'

; probably that's the English name of place. Both times I enter through the back entrance (kitchen) and never get to see if there's a new sign in front.