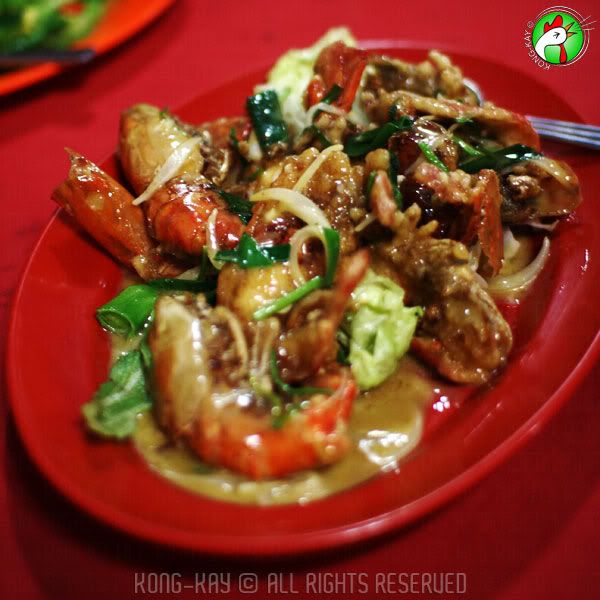 This is the favorite haunt of
STP
- a place where he can call his own. Believe it or not, this is my first visit, and therefore I have to resort to dropping name to get things I want, as the waitress is clueless as to what I'm mumbling about. I guess having a name as STP is bigger than
Gu-Chia-Ling
(bullock cart's wheel), if the simile fits.
We start off with ordering the drinks while we rummage through its menu. Even we stumble badly from the starting block when trying to order STP's coffee; all the hand gestures and superlatives in the world can't save the night, until the owner steps in to take the order. From then on, it's smooth sailing.
I can't recall what's the coffee is called,other than STP's coffee, which apparently only the owner understands. It's like espresso whipped to a frenzy with a layer of froth on top. The owner says it will keep us awake till 3 in the morning. Ha, no such luck here, for I begin to get a shut eye feeling at 11 when having
Tong Sui
beside Delta Mall. There's no doubt that coffee feels extra strong, yet not having the bitter taste; somehow, the caffeine fails to kick in.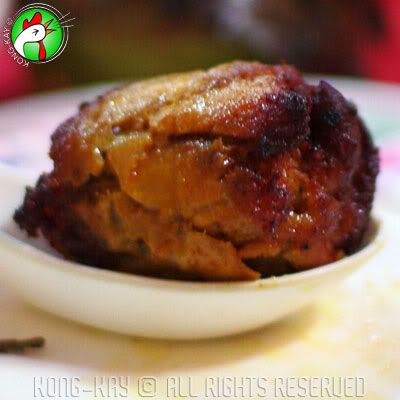 I guess the owner's recommendation frees me from second guessing what STP's favorites (except the veg.). And what you see here are pretty much the restaurant's specialties as well. There's the Butterscotch Prawns start off; it's fried medium size prawns with a smooth, slightly sweet sauce like the name says - it feels like it, but doesn't taste quite like butterscotch if you've ever tasted one.
Next comes the pandan chicken. They come fried in wrapped pandan leaves, alright! Then all similarities with any Thai pandan chicken ends here. It's marinated in curry powder (A1, maybe) instead of Thai curry paste from scratch. If you have no expectation what a pandan chicken tastes like, it tastes pretty cool in its huge lump of chicken.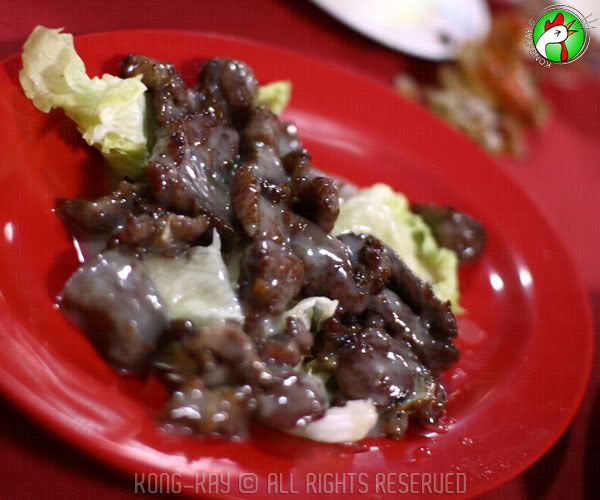 The dish above, Mayonnaise Lamb, has gone through much tenderizing (as in most Chinese restaurants) that it feels artificially bouncy; so much so that it looses any flavor of the lamb; you can be biting into any sort of meat and not realizing what it is. On top of that, the chef's over zealous usage of lime juice kills any element of the mayonnaise there is. Our last dish is a simple vegetable of Roman lettuce fried with egg.
My verdict? Like the coffee, it's subjective; it hits the G-spot on some, but fails miserably on others. So...
Goodbye, Ruby Tuesday
Who could hang a name on you?
When you change with every new day
Meal /w Rice + 4 Drinks = RM70

Ruby Restaurant,
Jalan Tunku Osman,
Sibu.