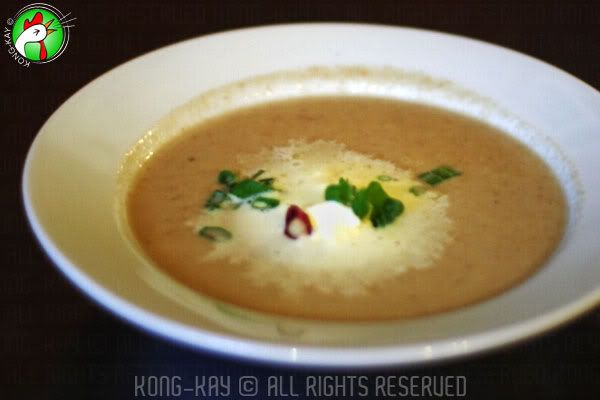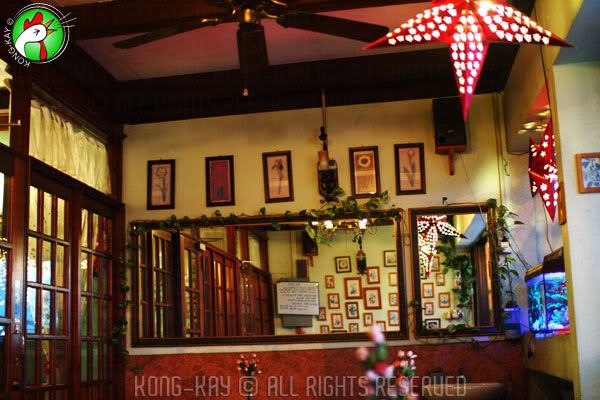 This is the last of the Subang Jaya eateries' blog until the next time. It's been a good one week
roughing out
as a "freshie" - so to say. It's been a walk in the park for me, but for the rest of the students it means missing home for another few months or years.

Yes, it's yet another treat from

Big Me

, whose place is just around the corner from this restaurant. It's on the first floor of a shop house in the midst of Chinese eats. Despite its obscure locale, there seem to be a lot of people in the know...


... in fact all the tables in the restaurant are reserved for the evening, and we have to settle for al-fresco - actually it's a smokers' corner, a veranda with a few tables .
Ah, with the sun setting, it would have been a perfect setting for a nice dinner. Alas, the expressway in front of it spoils it all.
Big Me

(a regular to this place) has the mushroom soup and pasta, while

L'il Me

settle for the duck, proving there's life after

Sui-'ap

or

Bejing-Yak

. This one falls in between the two. It feels like having a turkey with the beetroot, poached potatoes and gravy, only better! I have a bite of the chicken too... it's a good choice.