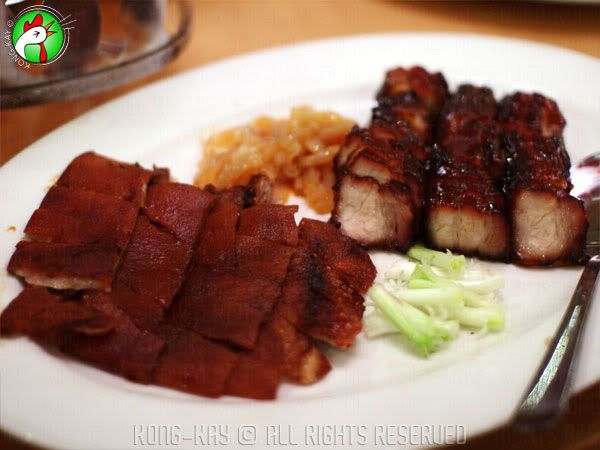 The Chows
(sister and brother)
formerly from Penang are former college mates in Connecticut. The brother shares the same name and surname as moi. The sister's son and daughter-in-law are there with their 2 kids. The last time I saw the son, he was one year older than his eldest son.'s age. It's been that long! Knowing my friend, this is his favourite restaurant. He has brought me to the ones at Imbi, Central Market, PJ, and this is my second time here. As everyone is famished, coming here straight from the office, a quickie of roast piglet and

Char-Sui

(above) is ordered. Guess what?

Who would have thought, the first dish to be ordered, from the rack to the chopping block and plate, would be the last one to arrive at the table? So much for a quickie... just check out the crowd in the side photo; there's just another table beside ours for the duration of our dinner.

Dining in a Chinese restaurant can be a same-old, same-old, but in another place and another town, there can be a slight twist and variation to the cooking; like the fried rice with anchovies (above). It's those little things that tickles the fancy - that's the joy of eating, and you pick up a thing or two to experiment in the kitchen.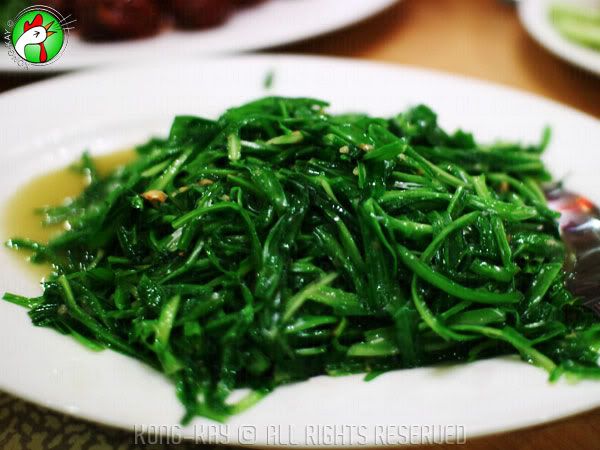 The

Lung-Choi

(Dragon's Veg. above) seems to be the in-thing among the restaurants here, as it's the vegetable they are pushing; looks different, but tastes the same as ordinary vegetable, texturally as well. The minimalist eggplant (below) lets one savour the vegetable at its simplistic best.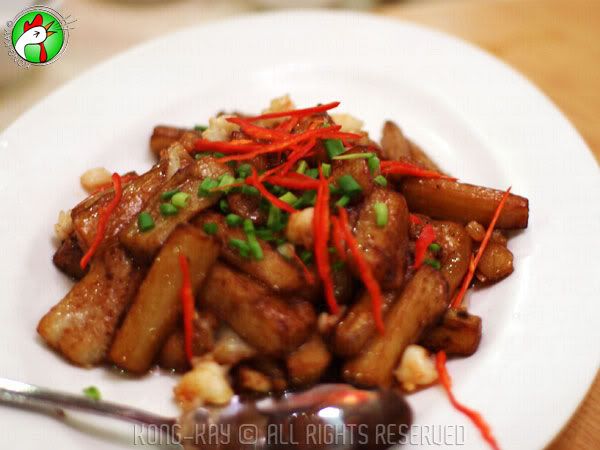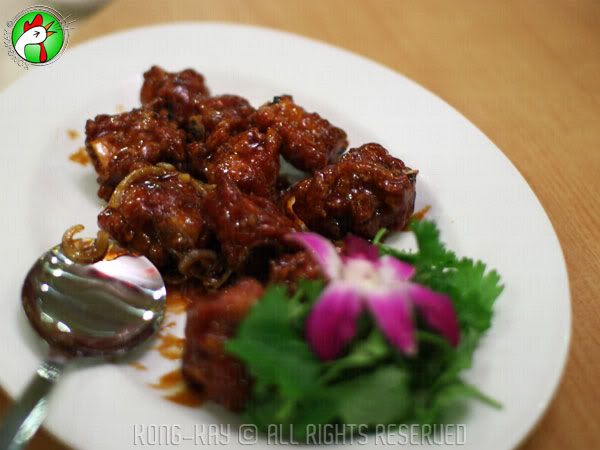 Is it poached chicken or

Im-Kai

? Can't remember. You know a sweet and sour spare ribs, don't you?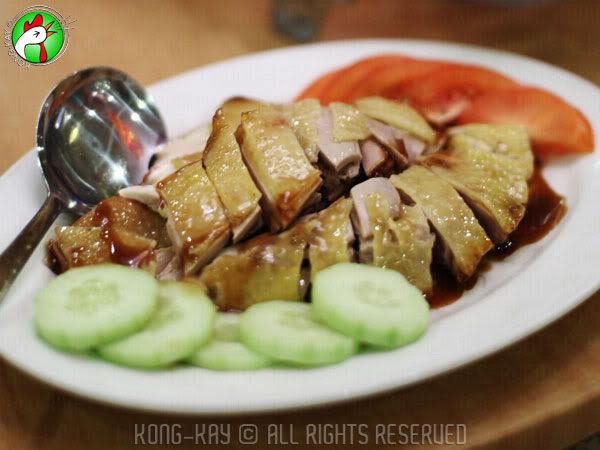 And now, for something completely different... a steamed sea bass; that's not something you see on a Sarawakian restaurant's table everyday. Those two lil'

Yong Taufu

and

Yong Chow Fang

go for the best part - the fish's cheeks!