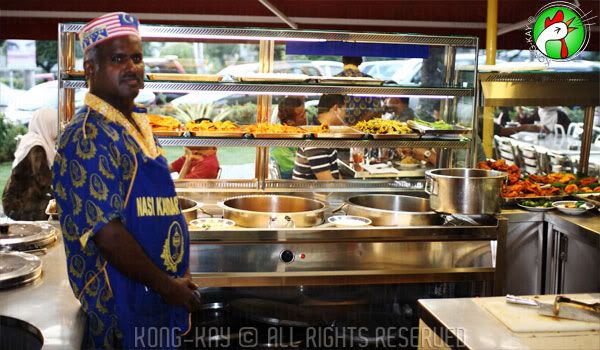 Is this patriotism or what? It seems you don't need Mederka day to come around to flutter your flag and display your loyalty. Whatever the case here, the smart getup is an added bonus to an already spiffy setup - from its sparkling clean food showcase to its freshly cooked, appetizingly looking curries. However, you don't need to wear your colors to enjoy whatever they have to offer...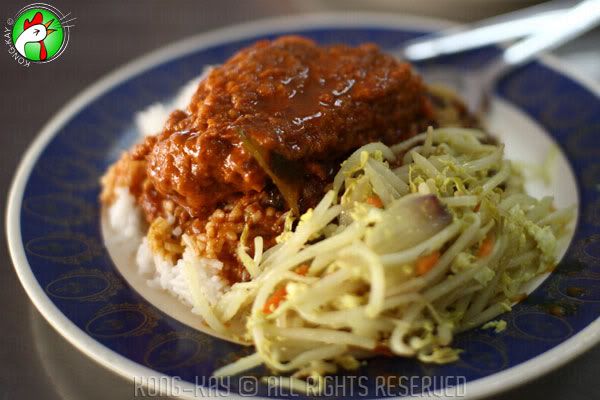 ... the color of your dough will do nicely, thank you! The 2 almost identical curry rice cost RM5.50 each. The rice has a variety of curry sauces poured over it ( a bit of that, and a bit of that from the different pots of curries - 4 to 5 in all). One has curry chicken with fried beansprouts, and the other comes with curry mutton with fired cabbage. The

curry campur

rice has a wonderfully quaint feel to it, which somehow tastes different at every mouthful. We are ever so mindful of food piled onto the plate at the

Mamak

stall, as they can add up to quite a tidy sum if one is not careful - 'restrain' is the word. Thus you only see a meat and a veg. on the plate; still, it's more than adequate.