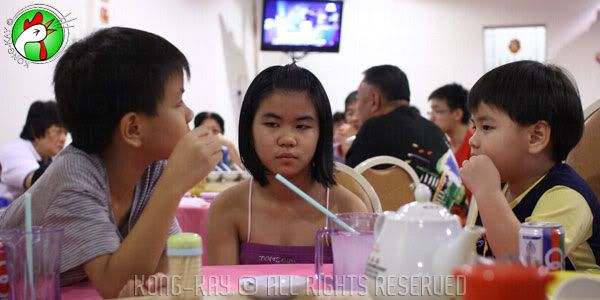 What started out as my unbashful self-invited/tag-along and "lompang" at a friend of a friend's place in K.L. years ago has developed into an lunar makan affair; that's when the Foos are in Kuching for the Chinese New Year. Ocassionally, I still put up at their place whenever I go a-visiting, and due to his 'connections' we've dined at Madam Kwan's a number of times. And there's a mention of going to her grandson's restaurant, Grandmama's, way before its opening; however, there's a slight change of plan...


... when Foo says he'll take me out to eat crabs, he really means it; yesiree, crabs aplenty! Not just one, but two huge plateful of the big claws
crustacean
. And I think they go for RM50 to RM60 per kilo according to the chart on the wall. We have a plain steamed version with egg (above), and another plate fried with salted duck eggs (below). This is the second time I have so much crabs in one sitting, and the last time they were sea crabs as opposed to fresh water ones. Needless to say, we're still digging into the crabs way after all the other food are gone - gratuitously gnawing good!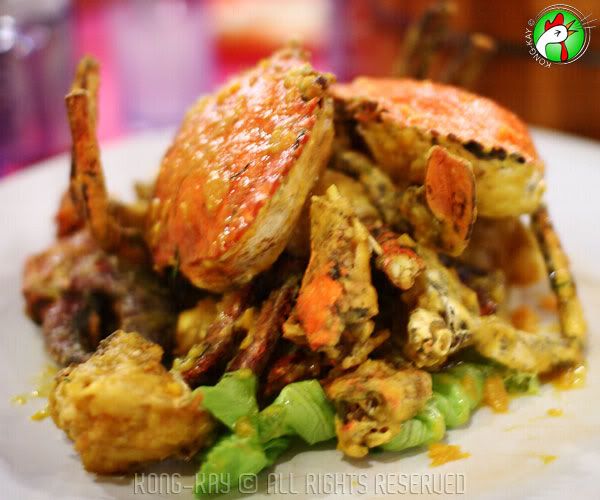 An crabs aren't the only thing we are having. We have this nicely braised pork knuckle with Mantau (steamed buns)...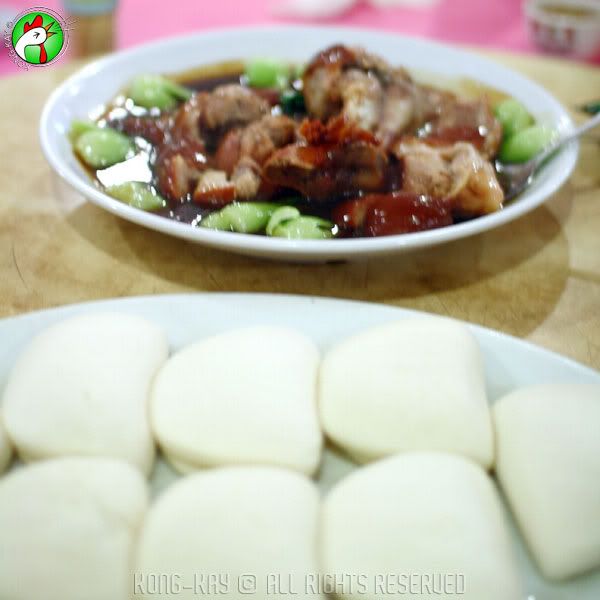 ... followed by the herbal Kampung chicken in a bucket, a double cooked fish (fried/steamed) and stir-fried 3-beans vegetable, plus a complimentary fruit platter. And there are only 5 adults and 3 kids who hardly eat anything. And boy, is it a struggle; Somebody has to do eating!
It's a busy Saturday, proving the economy is still humming along. The food is slow in coming at first, but when they do come, they come in quick succession. The food are all reasonably good, although they lack the fancy presentation. What matters here is the
yum-yum
factor. And there's no shortage of it here! If I have the stomach, I don't mind more of the pork, the chicken too, and the crabs, especially the salted eggs ones.