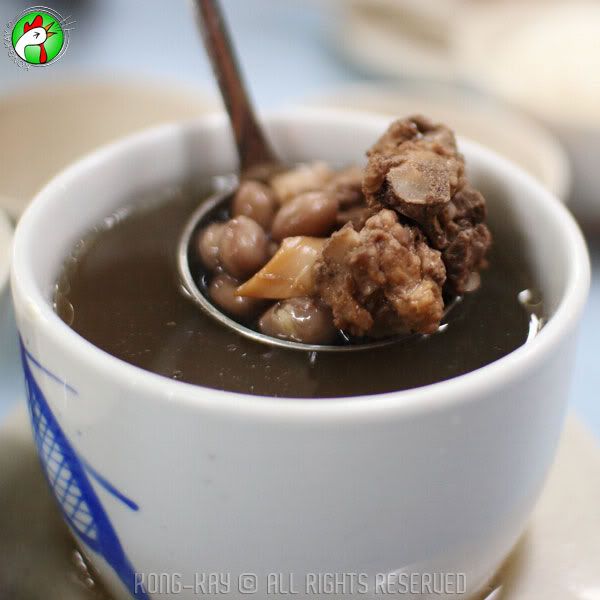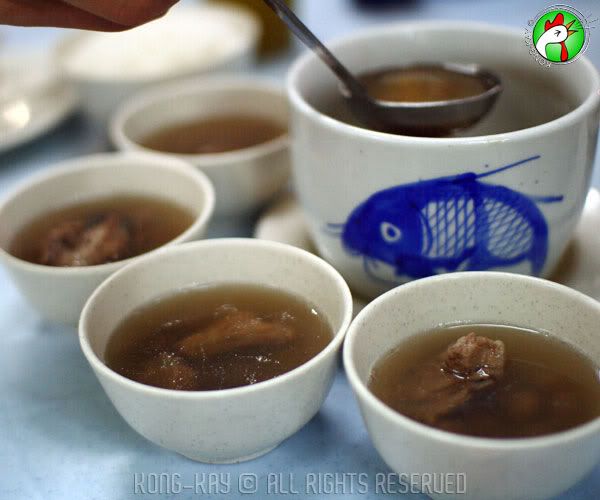 This is my first visit at the beginning of the year. Needless to say, there has been a few follow-ups since then. It's one of those places that you return for its 'comfort food'; some of them we once had in the household, but somehow has disappeared from the menu.


Also its locality, in full view from the main road and near the town area, one can easily scout out the variability of the dinning situation of the place with just a drive through. Most weeknights are the ideal time, except it closes on Tuesday.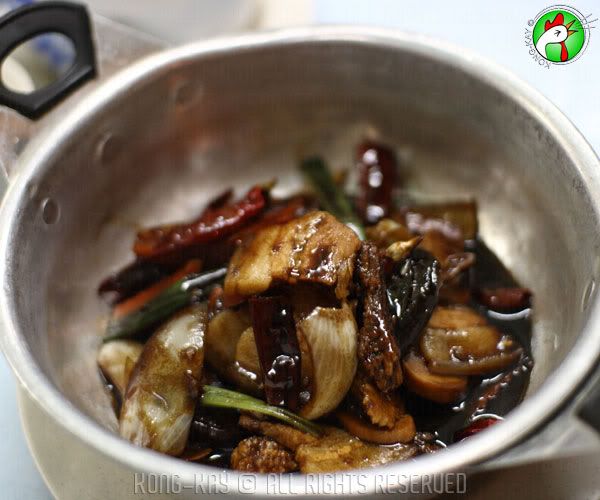 Fried Pork Belly With Salted Fish
Most of the food ordered are a staple of its menu. The soup is not, and it's the first time we've tried it. Can't remember the name of the beans, but they taste like peanuts. The Assam Hay is something we used to have on our dinning table ages ago. I don't know why my mom doesn't do shrimps that style anymore. So this dish and the breaded salted fish patty are must-have items on every visits. The long beans (the way Tsui Hua Lau used to do) is also a favorite, but they do foul up on occasion; consistency to quality is never its forte. Even so, it's still worth a consideration or two, with your fingers crossed!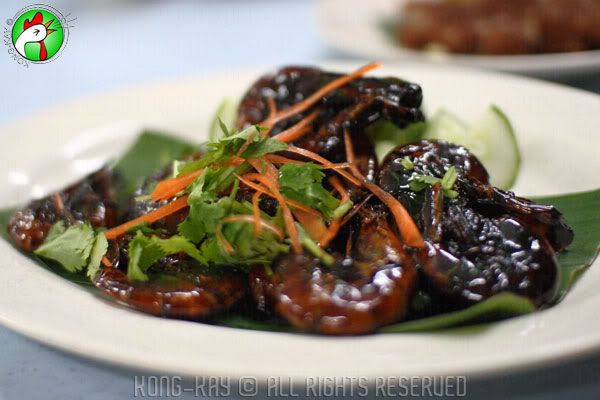 Breaded Minced Pork With Salted Fish Patty