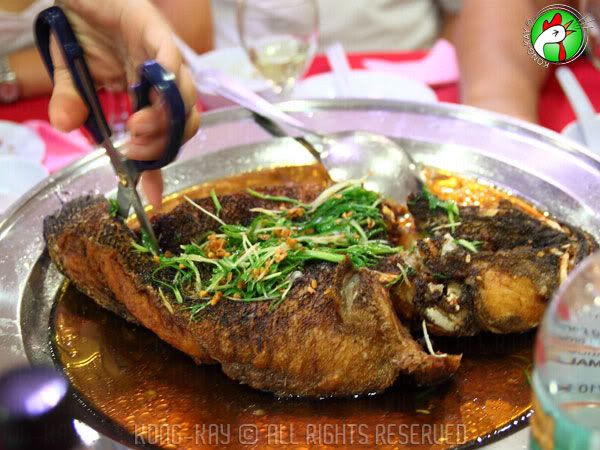 I guess this is the result of the rumor that had been swirling around town about Blue Splendor closing down. One of the chefs left that restaurant and opens this one, right behind Rejang Medical Centre. It doesn't have the trappings of its former place of employment. But the food is not quite dissimilar, and what it lacks in the little details of food presentation, it more than makes up for it in its prices. With the town's mantra of: U-Pien-Nee, U-Ho-Liak (ask a Foochow for translation), this setup seems to hit all the right spot; you just can't ask for anything more!
Fried Sea Slugs With Eggs
The deep-fried fish has a crisp exterior while maintaining a moist interior of the flesh. And the light soy broth is like those from a steamed fish; you sort of get the best of both worlds.
The sea slug (above) is a variation on the fried shark's fin. You can say, this is the poor man's version of the shark's fin. Taste is identical if not for the difference in texture, since both sea products do not have taste of their own, but rely on other ingredients to enhance their taste.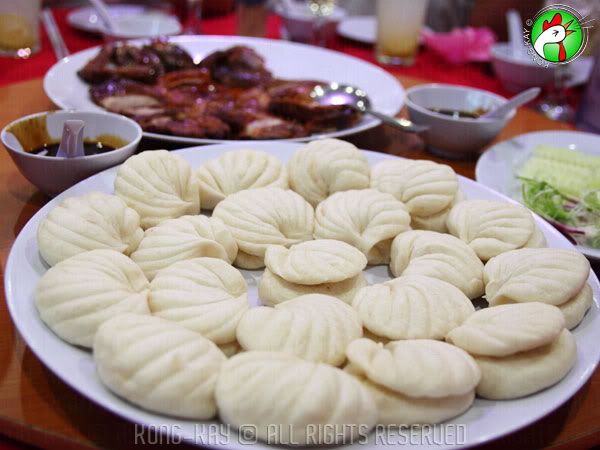 This roast duck with mantau sure beats Tanahmas Hotel's lame chicken any day, hands down... duck, glorious duck, gloorioous DŰCĶ!!! No fancy trimmings of the duck skin as in a Bejing duck; you get to enjoy everything in one go... skin and all!!!
Then a pristine light sauce steamed Chinese cabbage with dried scallops and mushrooms. A lightweight of a dish to counter balance the heavy flavor of the earlier dishes... something to clear the palate!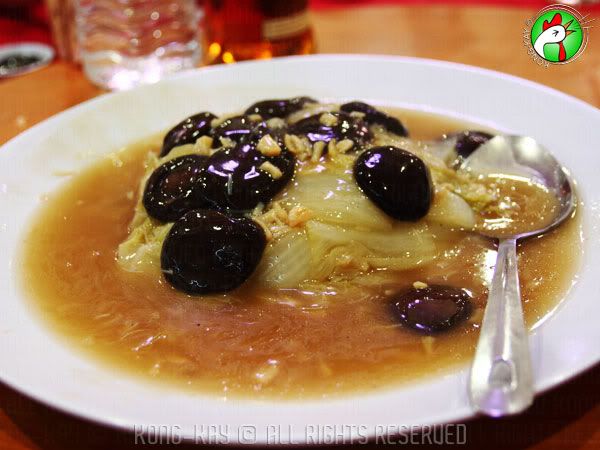 Steamed Cabbage With Mushrooms And Dried Scallops



Lastly, a Killa' of a filler! Just in case anyone is still feeling peckish... the last dish surely fills one up. Richly endowed shrimp noodle, and it doesn't cost RM150 (it feeds a table of 12; albeit, in a small bowl). Just look at it and weep!