My brother informed me that we were invited by Don Zuan to Sacred Heart Old Boys' Dinner on Sunday. Due to prior engagement, my brother had to forgo this dinner. Instead I found his impersonator in the form of Wil.; let's just say, he fitted the profile.
At the party I met Philip Hii (Rubberseeds), who is now attached to The Star newspaper (Sarawak Edition). He provided me with the above photo of Sibu and Kuching Chapters' president, the present headmaster and few Chai-Taus (Turnip heads) cutting the cake. Incidentally, the headmaster was Wil's former disciplinary teacher in Sarikei.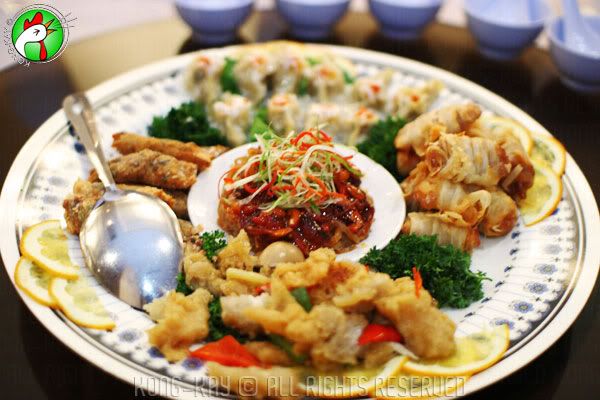 When we got there, we found the host sitting with another of his friend. When I asked him about the rest of his guests, he replied: "This is it!" 4 persons sitting in a table for 10. I know both Zuan and Wil are eligible for the Olympic Sumo tag-team, but having 4 of us to finish all the food would be one hell of a gargantuan task. So Wil called up for reinforcement, but there were no "Yaw-Qui" like us to be found. (For the benefit of those not from Sibu, everyone's within fart-shot; that's how small the town is). It's a crying shame to see more than half the food go to waste!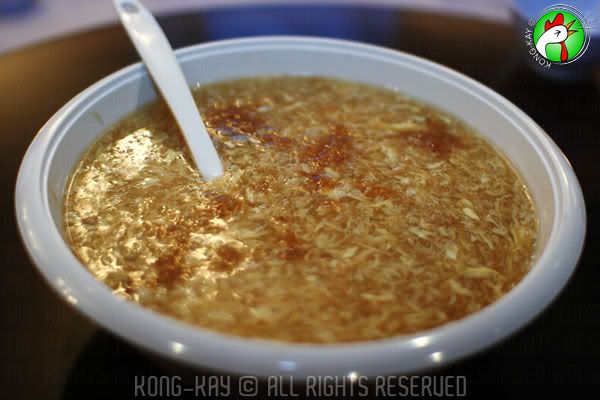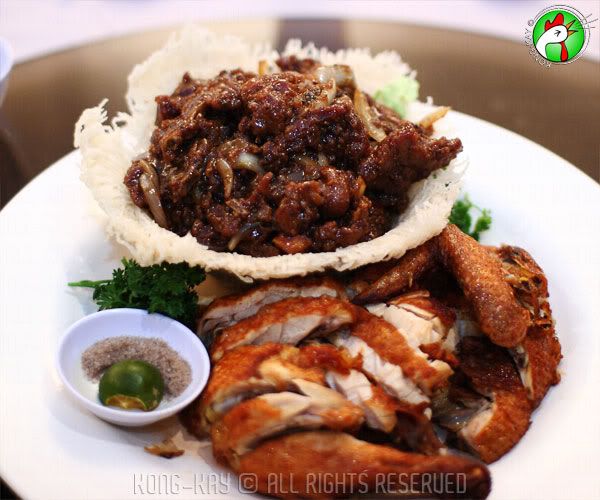 Deep Fried Chicken And Beef Combo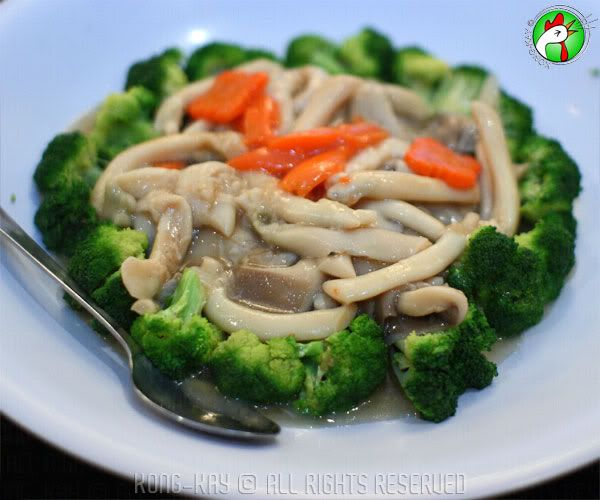 B
roccoli With Clams And Mushrooms
The dishes you see above are pretty much standard-issued banquet fare. And for a RM400 per table in a hotel environment, it's considered a bargain! The food was way better than the previous night's affair... at least the food came out fresh and warm (serving twice the number of tables), minus the yucky congealed sauce. The only gripe was that the turnaround of the dishes was way too fast. By the time I came back from taking the photos of the stage activities, the lovely beef and fried chicken was lifted off the table already!