This is my teacher's, Chen Rei Lin (left) of Chung Hua Middle School, wife 70th Birthday dinner. Both of them are avid photographers, calligraphers and parents to 4 boys, and a bunch of grand children; all of whom, take to the stage to entertain the guests, comprising of colleagues and former students. The evening is most remembered for the shows and oratorical praises the children, grand children and former students present. There's even a Chinese song done in Foochow by a family friend, who has flown all the way from Australia. Mr. Chen is one of the few expart. Chinese who taught in Chung Hua School.
On with the food...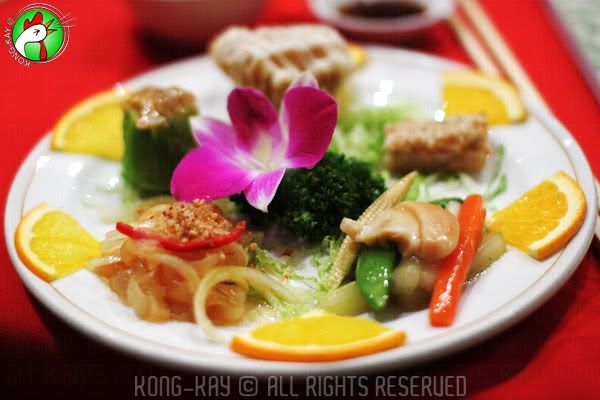 Shark's Fin Soup (Go Fish The Fin)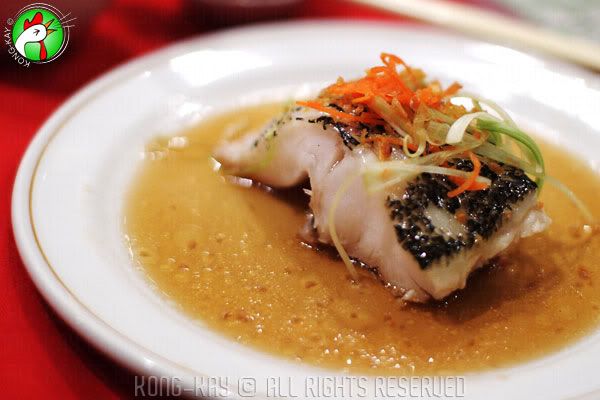 Steamed Tapah Fish (Cold As Fish)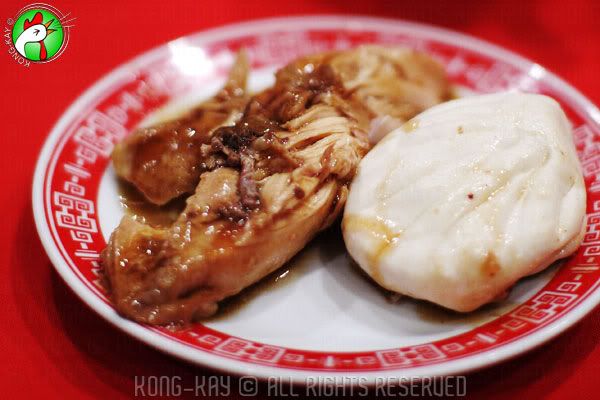 Braised Chicken With Mantau (That's What You Get For Being Halal)
Mixed Veg. With Dried Cuttlefish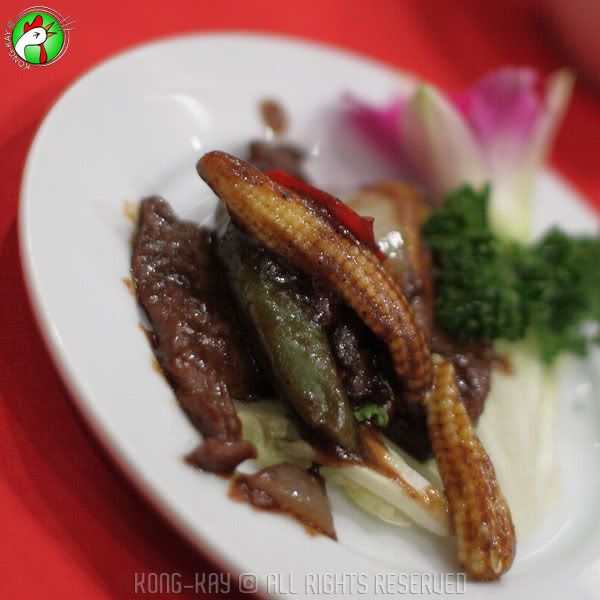 4 Slices of Ostrich Meat With Baby Corn And Bell Pepper
Black Glutinous Rice With Sago And Ginkgo Nut (Best Of the Rest)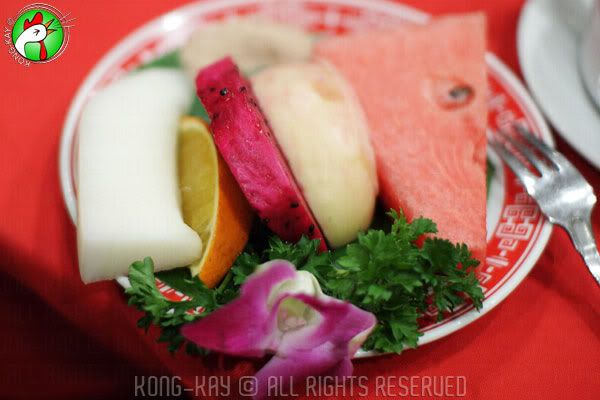 I've never dined at this hotel before... not even its coffee house. Now, I know why.